Brand
United Rugby Championship
A progressive take on traditional trophy design, bringing to life the United Rugby Championship through its most important and iconic physical asset.
Array represents a progressive take on traditional trophy design. A truly united cup worthy of champions and a monument to incredible moments. With unique presence, it embodies the distinct values and positioning of the United Rugby Championship. A different League.
A successful rebrand of the United Rugby Championship (URC) led by Thisaway, positioned the URC to disrupt the sport and move Rugby Union forward into a league of its own.
Showcasing the extraordinary, through league stories that inspire, entertain and excite. Driven by a forever forward, innovative and positive spirit. And celebrating the diversity of culture and identity as their greatest difference. Unified, not uniform.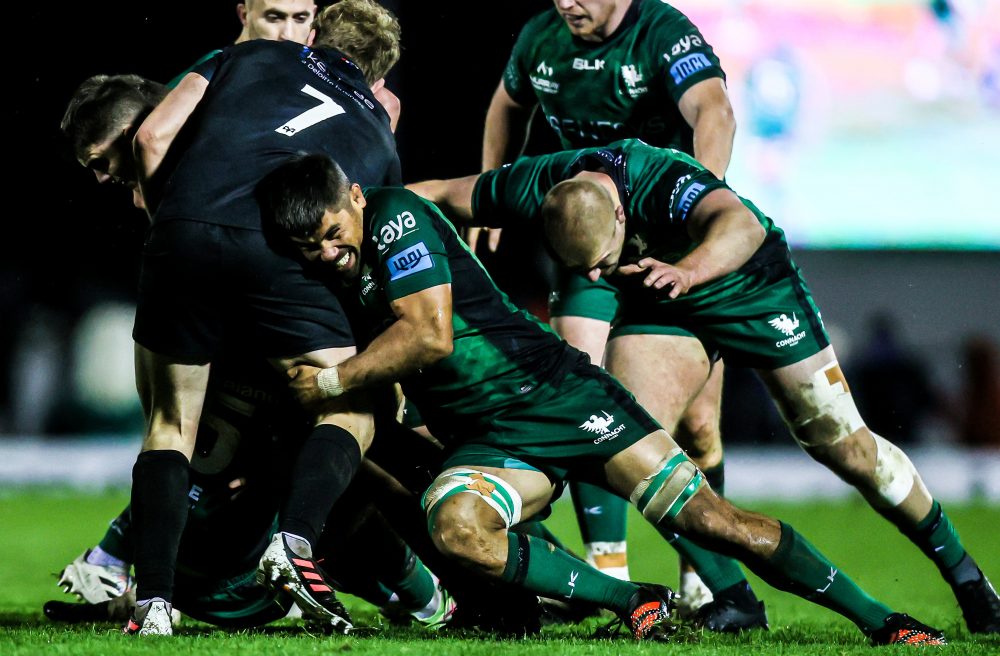 We were approached to implement the brand principles into one of the URC's most important and iconic assets; the championship trophy.
The project took a conceptual approach to explore ways in which to express the URC principles in physical elements, such as form, materiality and interaction.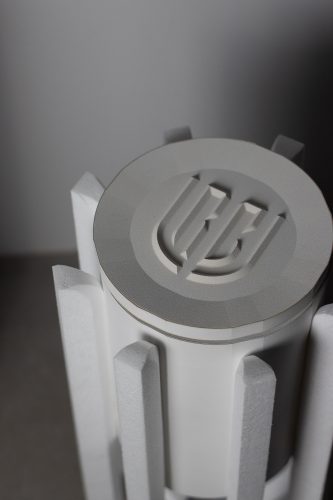 The breadth of early creative work allowed the team to collate a schematic concept with a physical presence and strong narrative, unique to the brand. From here the concept was refined for manufacture, with an immersive depth of detail into materials and finishes that bring cultural diversity, raw strength and progressive technologies in contrast with traditional, sterling silversmithing.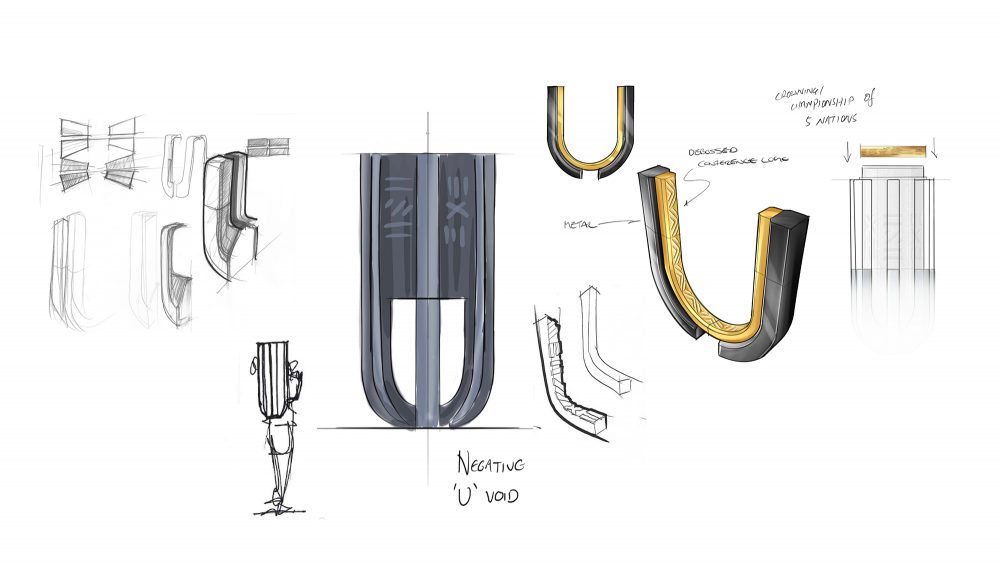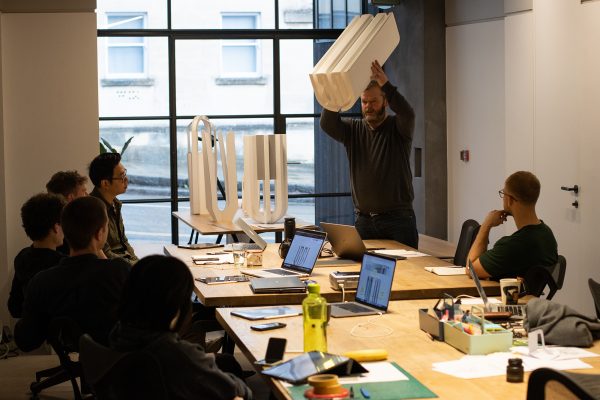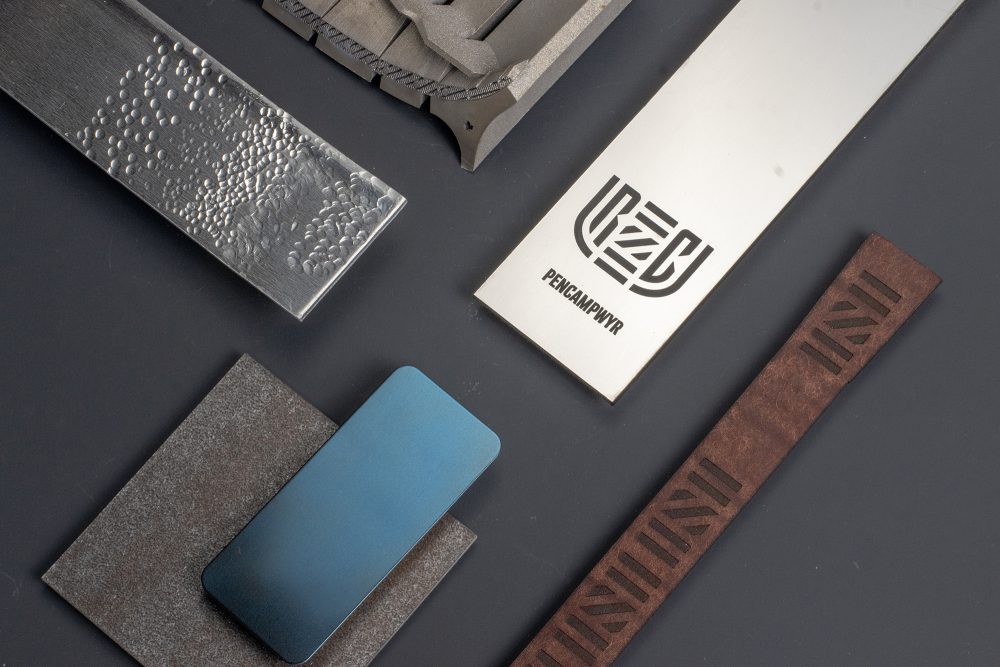 The external cradle is a collision of four U-forms, derived from the 'U' of 'United' in the URC logo. 3D printed in a super-strong alloy with a raw, pitted finish, The cradle is a progressive homage to the strength and power of the sport. Each U-form represents one of the four regional conferences. The cradle imbues the brand value of unity in visual iconography, regional representation and by providing multiple hand-holds for a team to raise the trophy.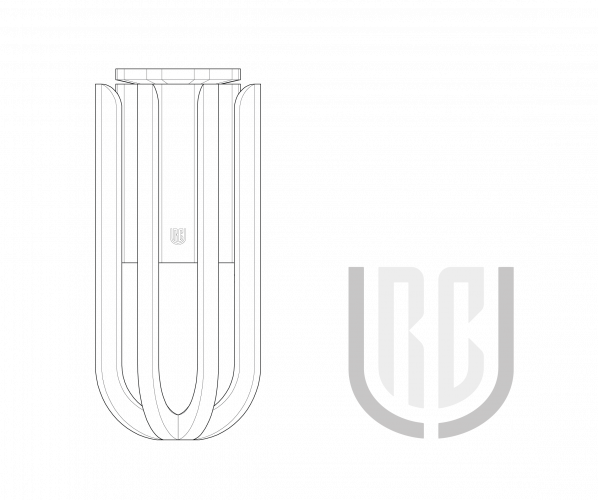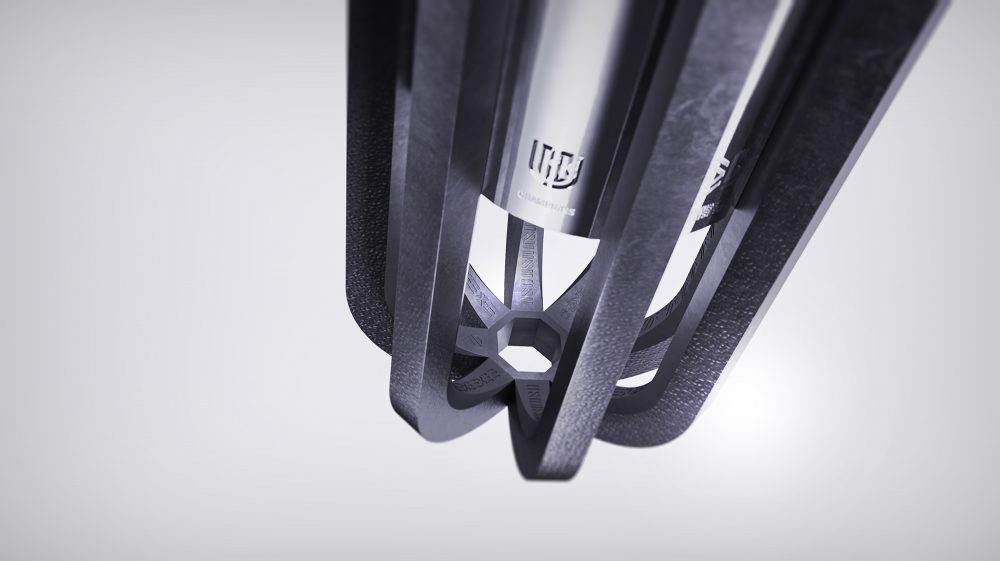 Suspended in the centre, the vessel represents the championship. A traditional and exquisite piece of silversmithing, embellished with the history and stories of champions. Raised above, in dominant triumph, the crown is unique to each season and each champion. A piece that can be retained for trophy cabinets and a limited edition design asset for sponsorship partners, player medals and collectable fan merchandise.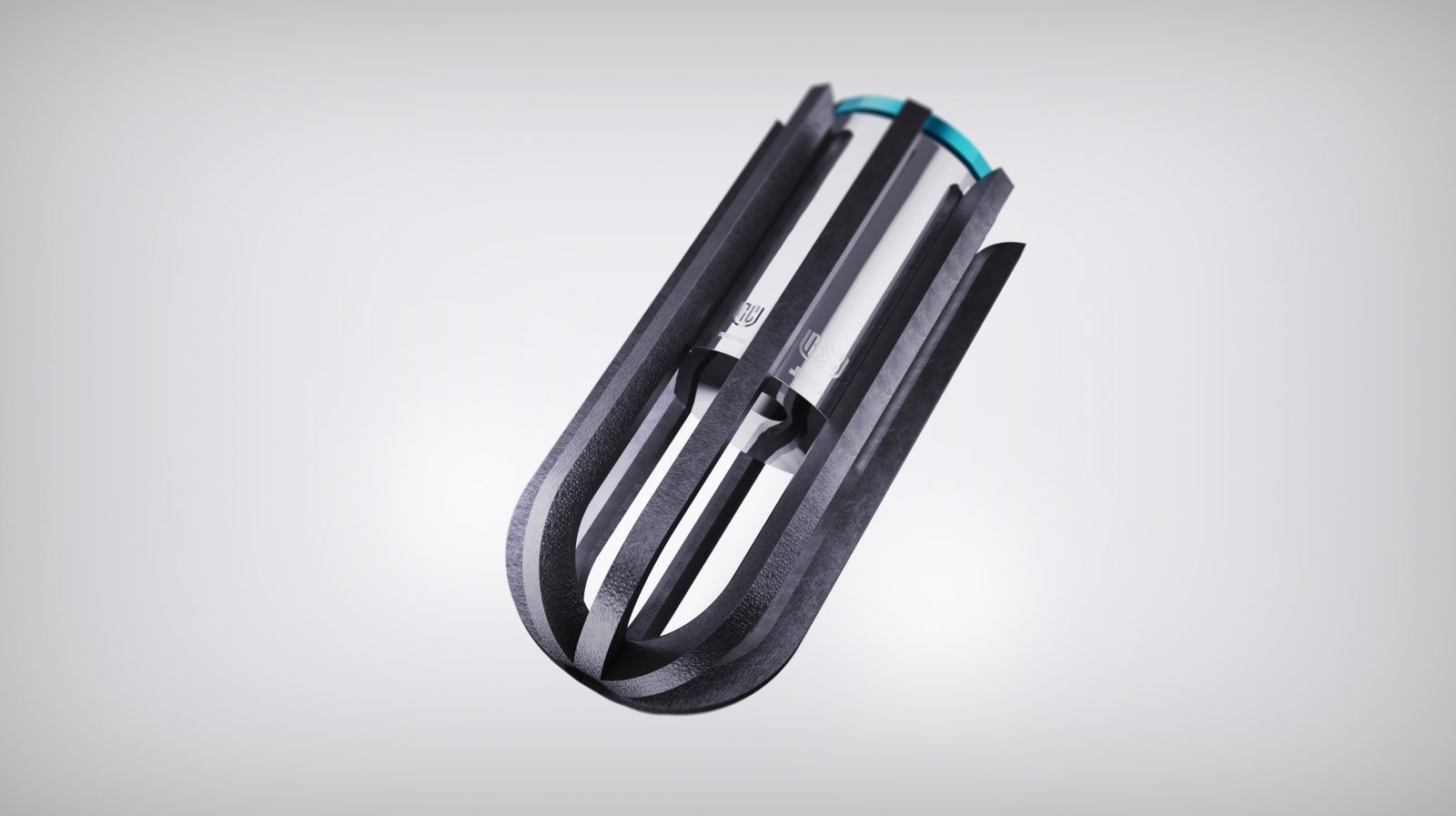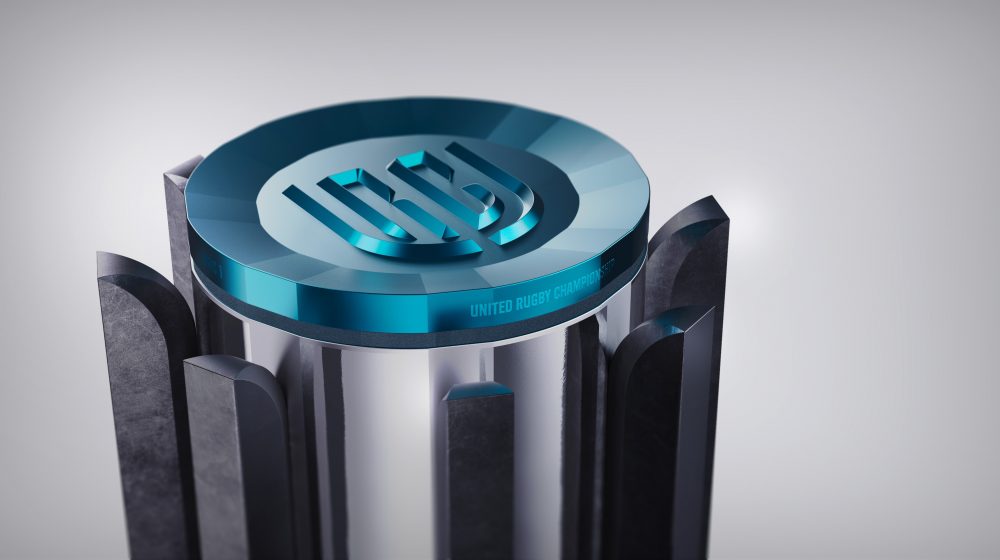 Designed primarily to be raised, held and celebrated, the trophy delivers on the scale and gravitas worthy of rugby champions. Engaging audiences at showcase moments beyond finals day was also a key aspect of the design, and on-plinth, the trophy can be illuminated and revolved to bring its full spectacle to life.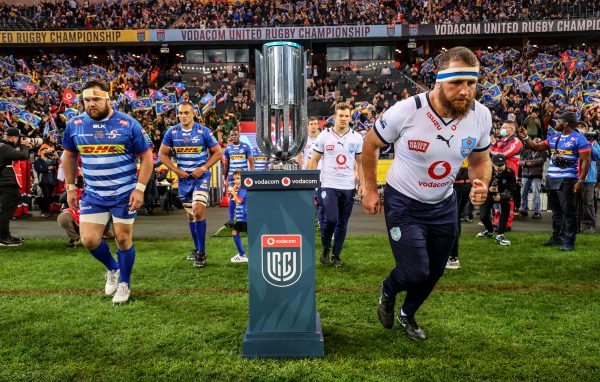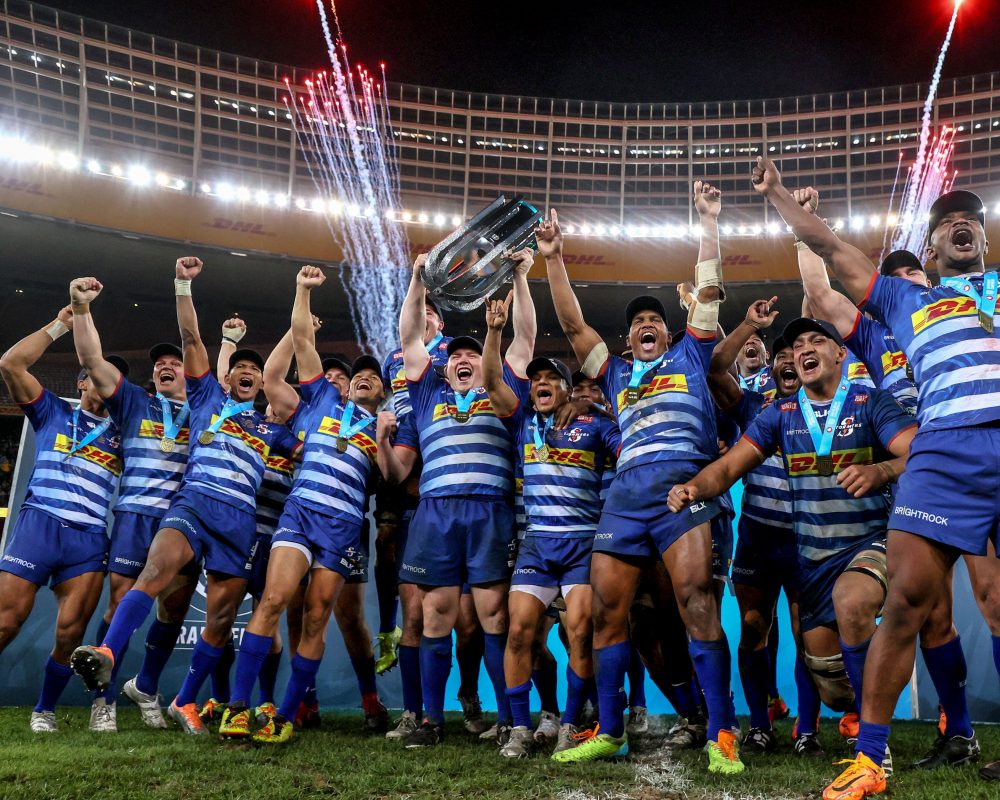 "From day one we knew there was a unique opportunity to create a trophy that was not only closely linked to the story of our brand, but also help the URC stand out in the world of sport.
Thisaway and Matter helped bring the vision to life with unparalleled creativity. They provided thoughtful ideation and exceptional execution throughout the process.
We believe we have created something really special, and seeing the players lift the trophy was a proud moment for us all."