No plastic. No ink. No glue. A simple, sustainable, humble 'matchbox' that epitomises Fay and the makers of St. Martin's.
Inspired by life on a tiny island and the strong sense of stewardship for their natural surroundings.
Fay Page are a collective of highly skilled jewellers based on the islands. People who visit Scilly love the idea that the islands are a well kept secret and Fay Page jewellery has become an embodiment of this.
Our brief was to capture the beautifully simple, sustainable lifestyle, evoking happy memories and a magical sense of place.
Blind emboss & debossed artwork adorn the surfaces of its clean construction. There is no plastic. There is no print. There is no glue.
Layers of sustainably managed GF Smith Colorplan papers reveal tones and textures of life on an Atlantic archipelago.
Handwritten messages and maker's marks give full flexibility and a personal touch while reducing the kit of parts. Natural wool felt inserts cushion, protect and present Fay's craft.
Customers treasure their jewellery as lasting impressions of time spent on the islands – our thoughtful collectable is integral to this evolving story.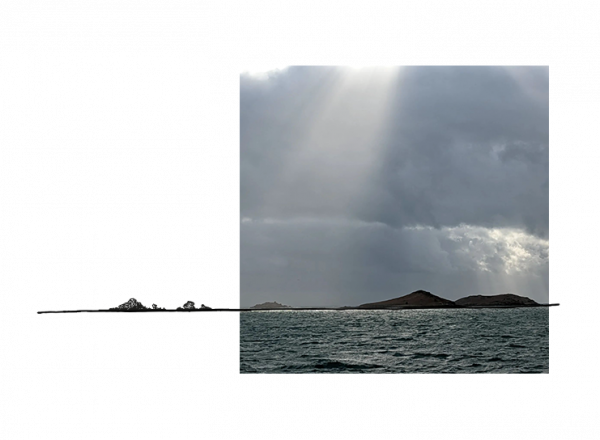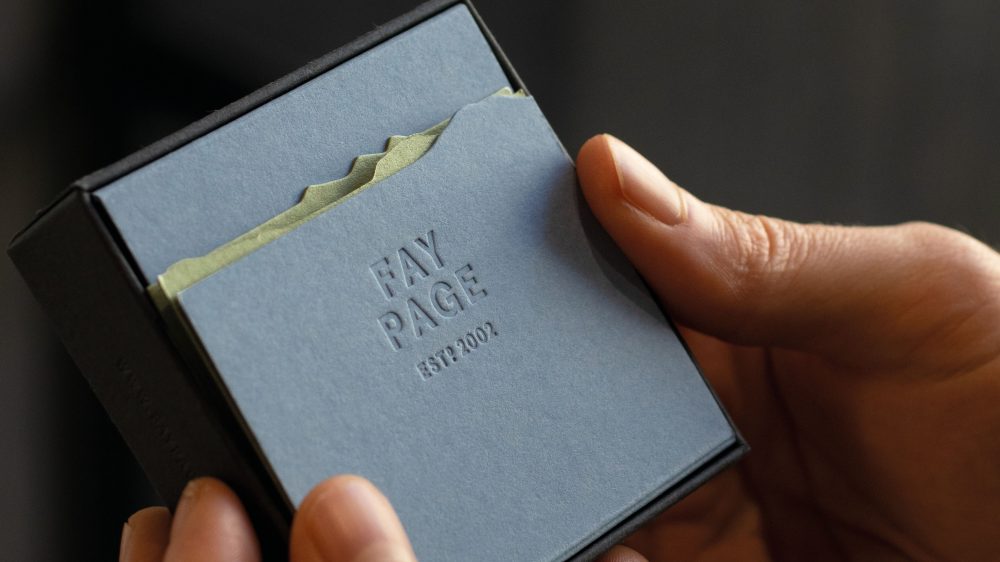 A box for beach-combed treasures and inspired collections. An
 unboxing experience that evokes a special sense of place.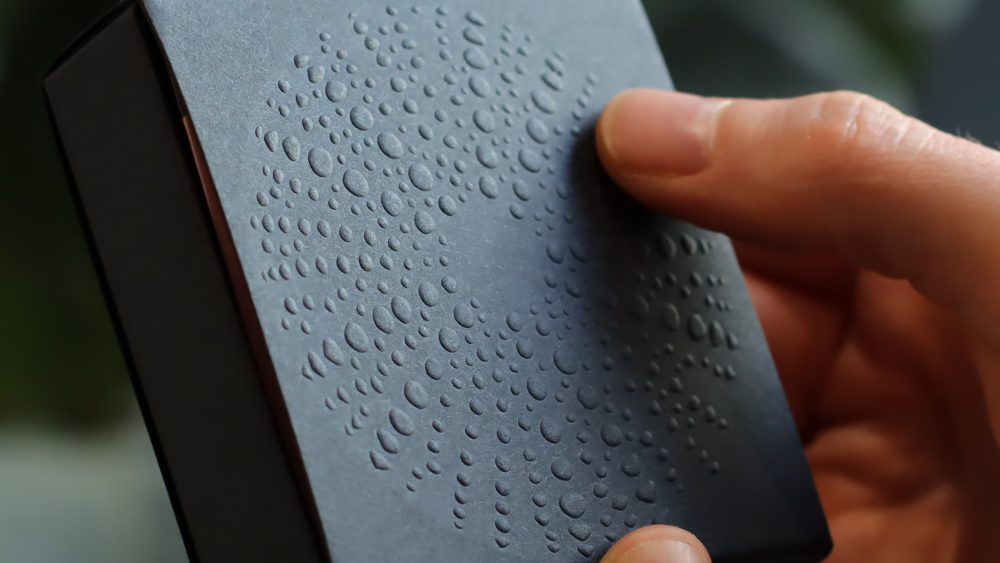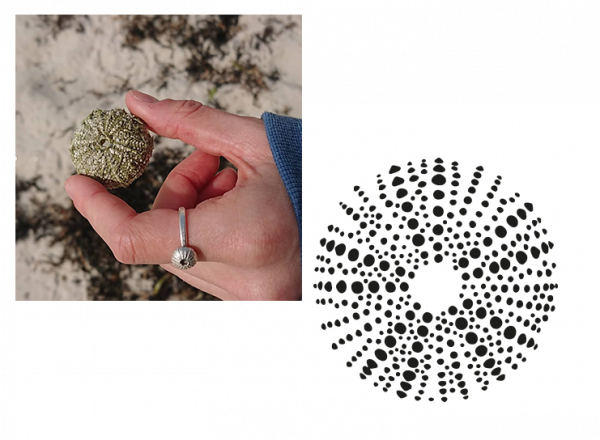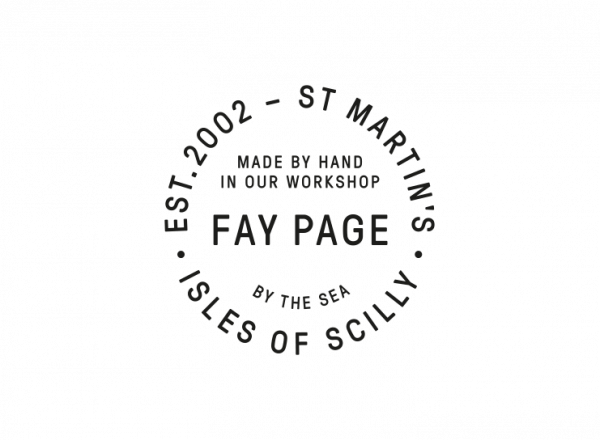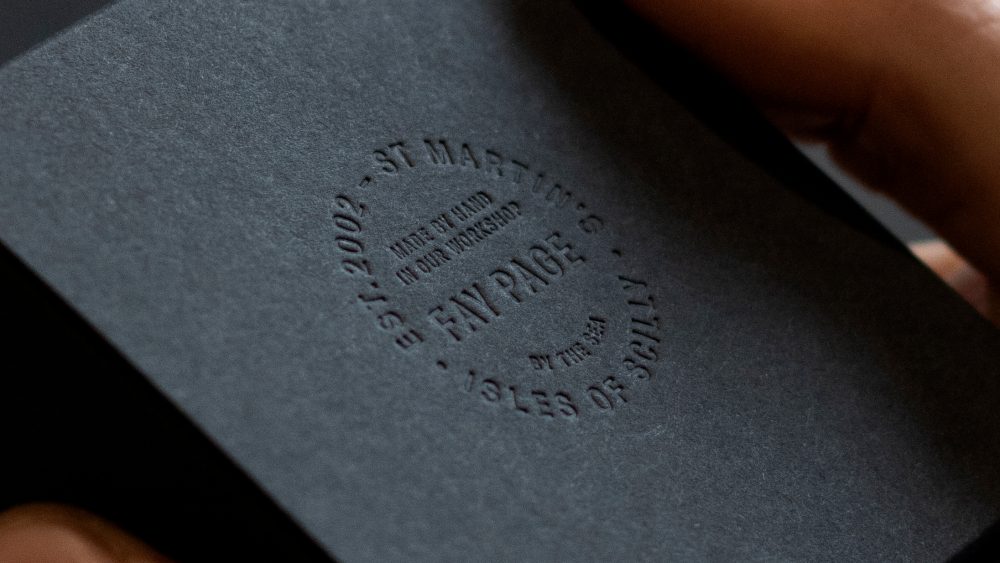 Thoughtful marks reflecting
process and the people behind the craft.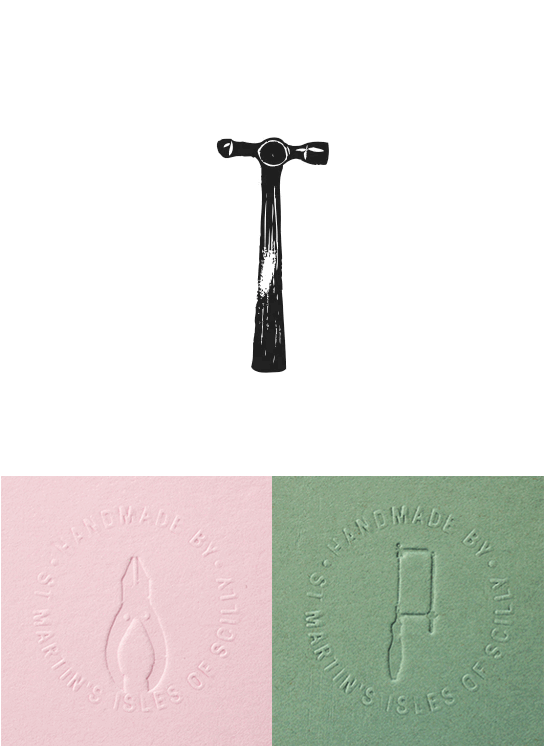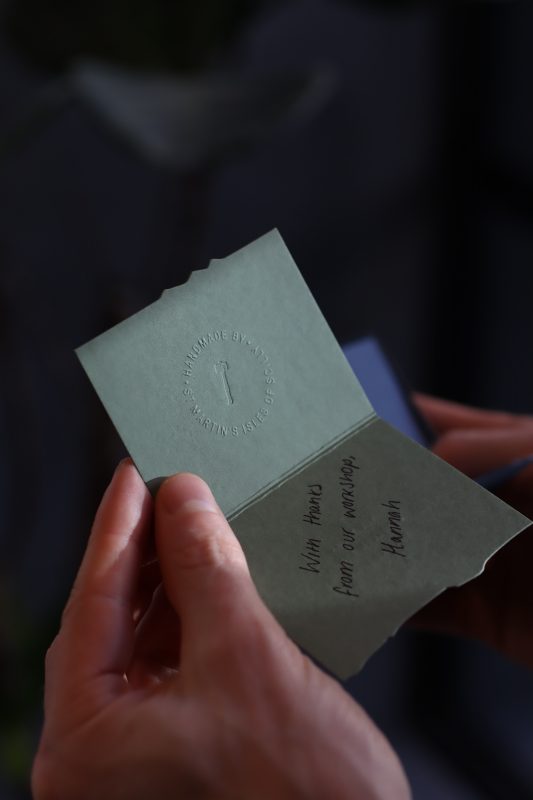 A collective of highly skilled jewellers based in the Isles of Scilly.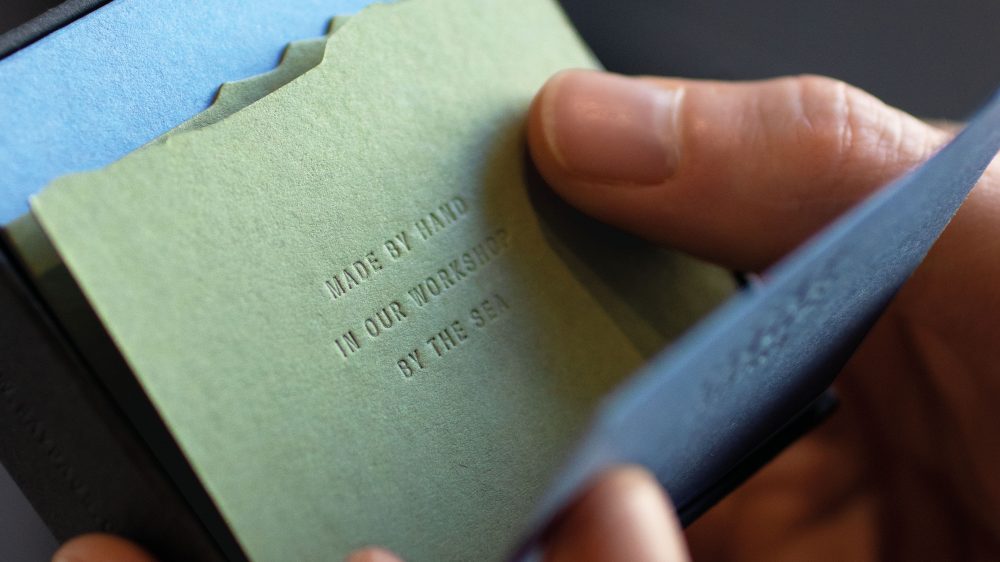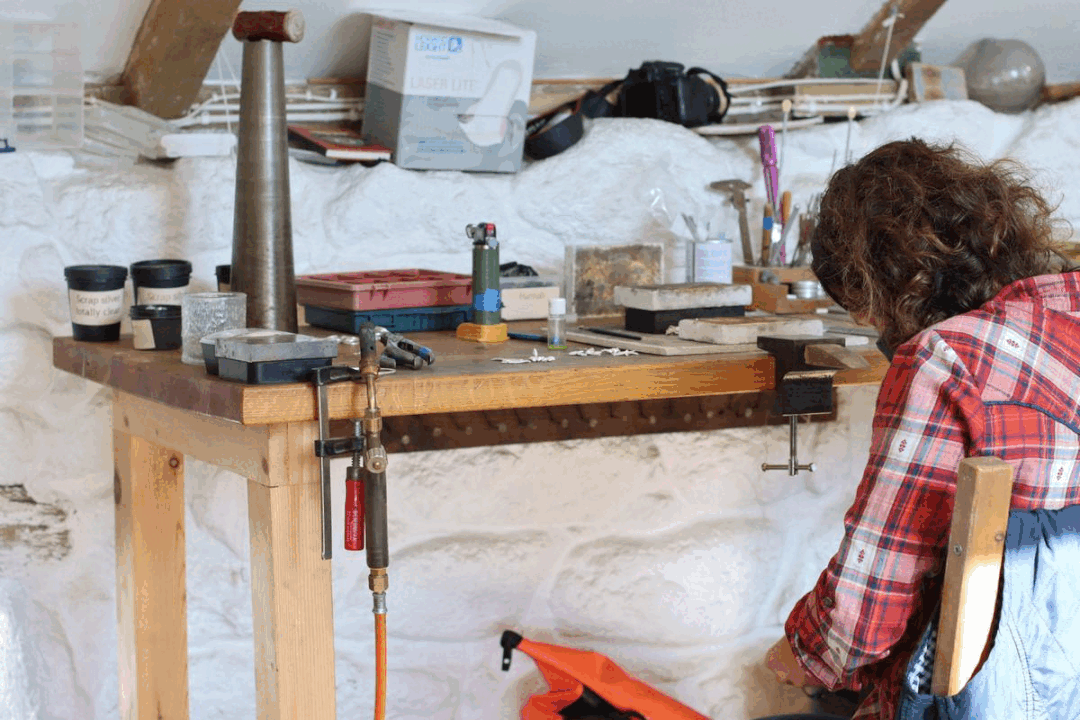 All plastic packaging has been removed.
There is no print. Only embossed and debossed mark making.
No glue is used in the construction of the packaging. 
Natural wool protects the collection.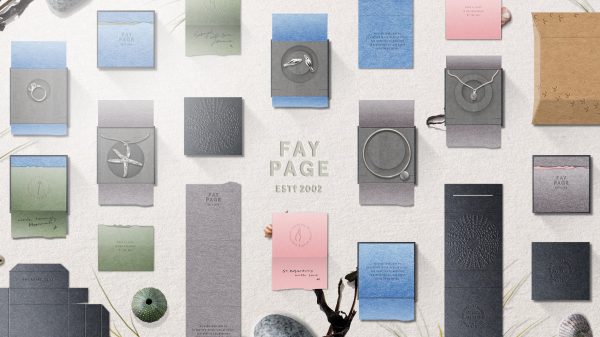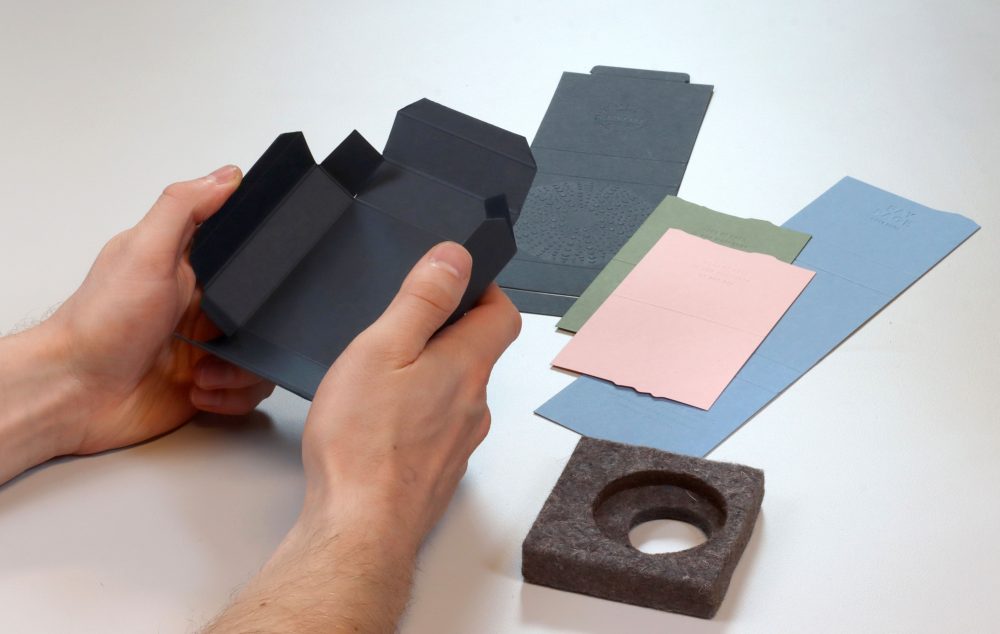 A single box designed to adapt and accommodate an inspired collection of jewellery pieces.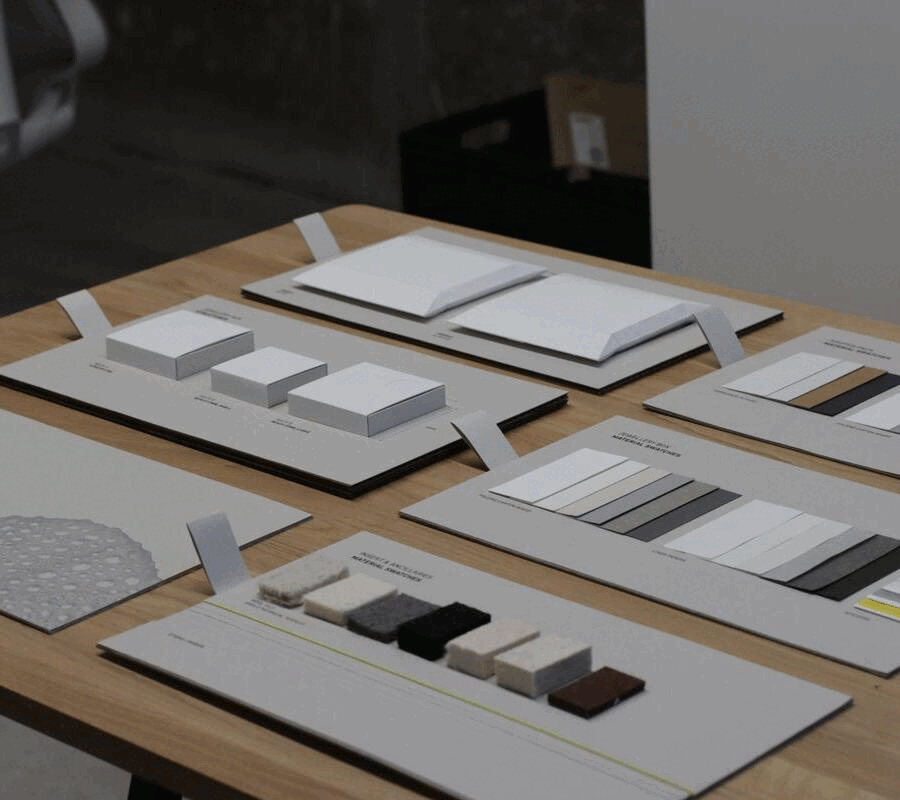 Matter designed and produced some beautiful & unique packaging for our small jewellery business; the main focus of the brief was to be both reflective of our island home and fully sustainable. Working with an outside agency was a new thing for us and any nerves we had were soon set aside thanks to the teams support – they really engaged and worked hard to understand the nature of our business and product. Customer feedback has been fantastic and we are delighted with the end result.