Brand
Selfridges Oxford St
PROTOTYPES
FOR THE

FUTURE
Envisioning a future of retail as a work-in-progress window display for Selfridges, Oxford Street.
"Superfutures celebrates the journey and the process, the incomplete and the ongoing; not the finished and the polished. It exposes and probes what lies beneath the surface. The process that overall leads to progress. The art of reinvention. "
We were privileged to be approached by Selfridges to contribute our future thinking and prototyping expertise to their Superfutures campaign and to create and install one of their Oxford Street store window displays.
The challenge was to select an element of existing retail and re-imagine what it might become in the future, as a provocative window display. The installation piece was to manifest as a work-in-progress prototype, to demonstrate exploration and experimentation.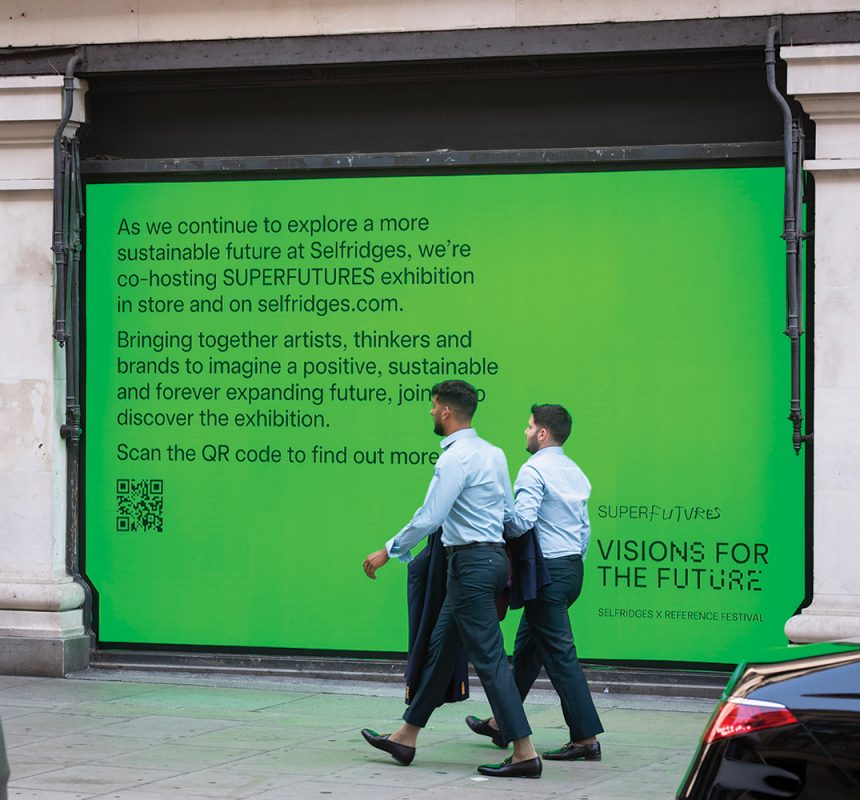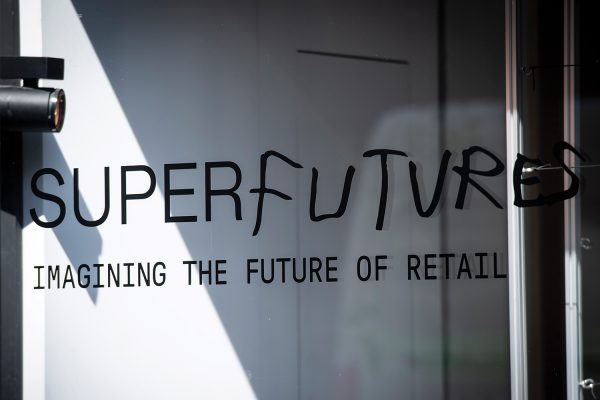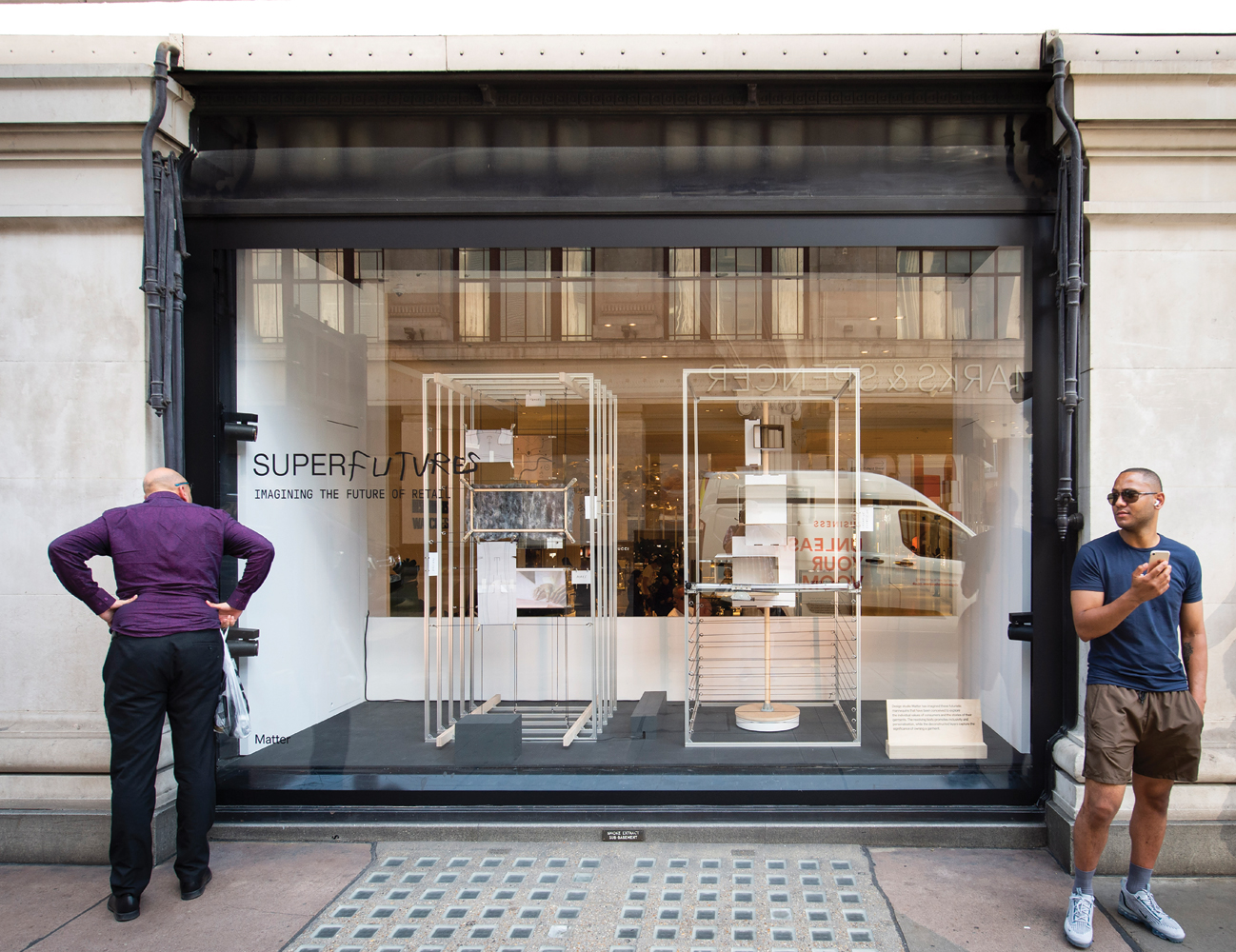 Our concept begins to explore the future of retail navigation and what might change to attract a new hierarchy of consumer needs and values.
We based our installation piece on mannequins, as traditional icons of department store retail. Developing one to represent aspirational supply chains and another to showcase inclusivity and personalisation.
Future Mannequin
From yesterday's established consumer need to fulfil an aspirational self-image, we look to the future consumer who will navigate their purchasing based on deep and personal values.
Navigating generalised sizes and ephemeral silhouettes, will be surpassed by garments tailored to the emotional measurements of individuals. Environmental and social responsibility, individuality and inclusivity… these will be the new fabrics and appearances to be worn with pride and as a true reflection of self to others.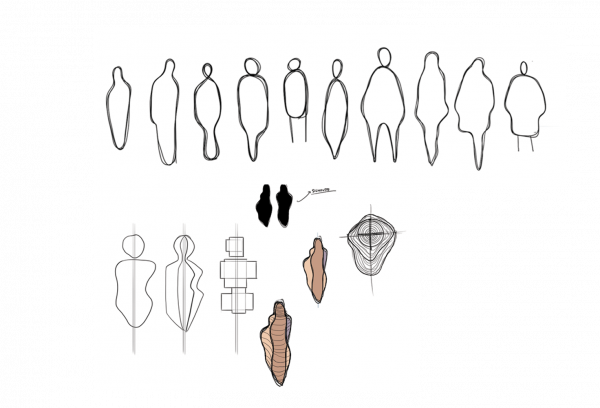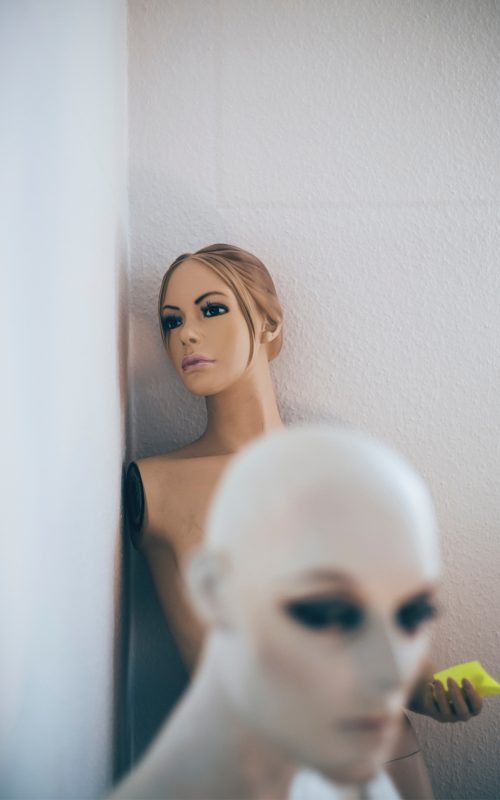 Traceability
Our traceability mannequin is a window into the story of our garments, connecting consumers to the origins, communities and processes behind their clothes.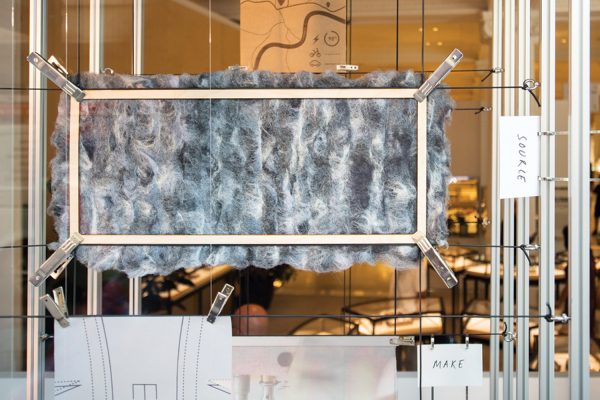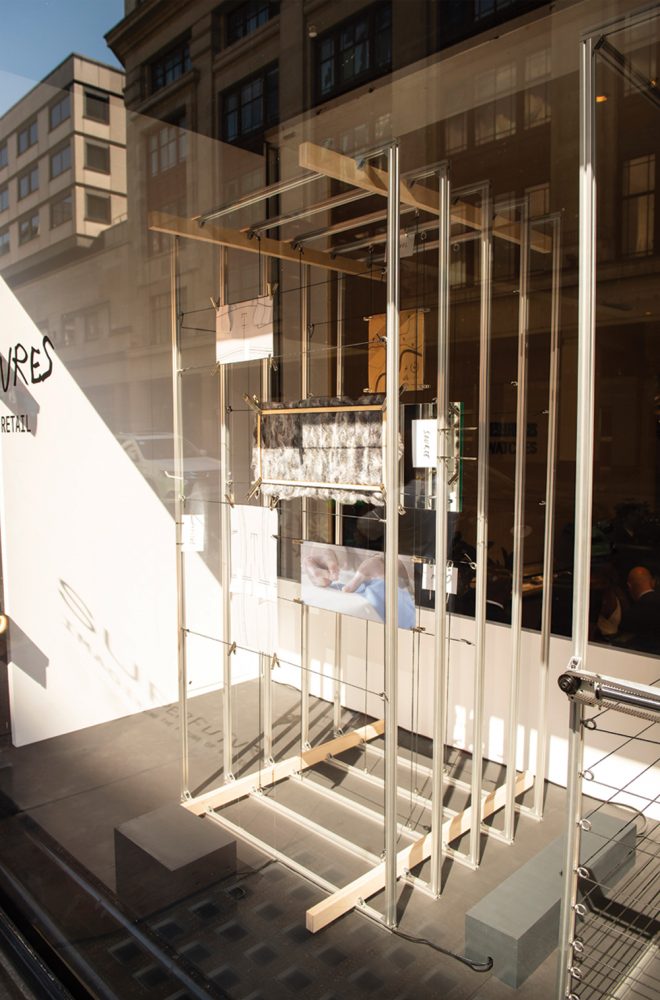 Individuality
Our individuality mannequin is a showcase of infinite identities, inspiring consumers to create and express themselves within an inclusive garment platform.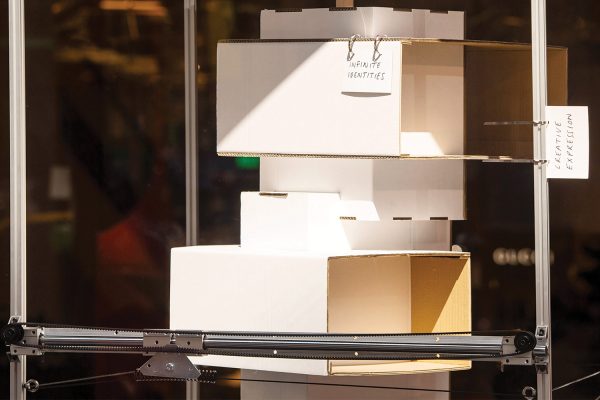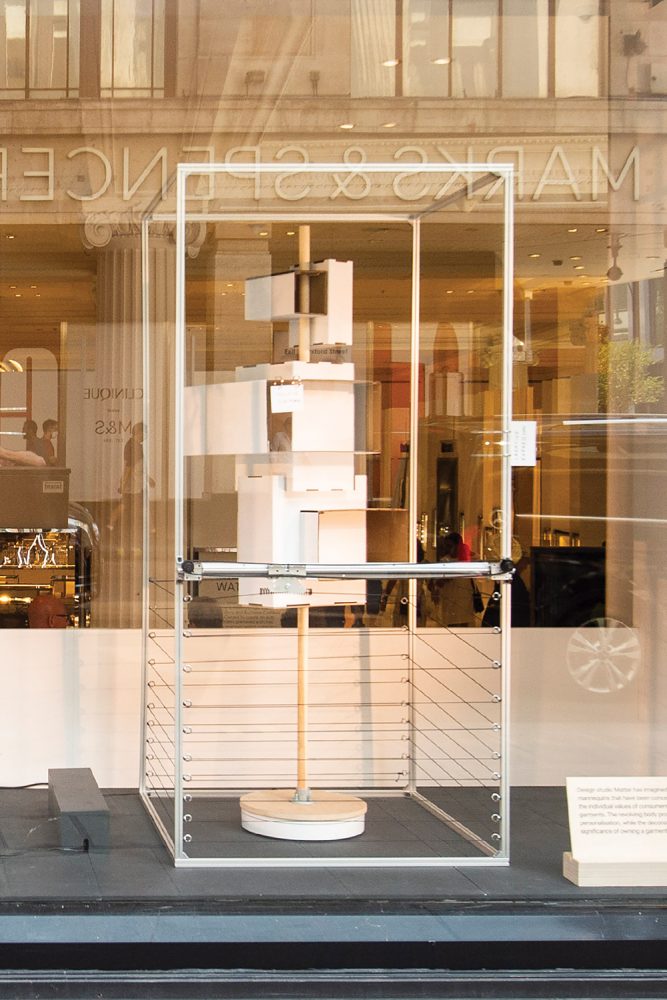 Our installation was artistically directed by Selfridges to showcase a work-in-progress prototype.
We approached the concept development and installation in our usual way, prototyping, hacking and iterating. As a result the final pieces came together through taking an experimental approach to reach an honest, WIP result.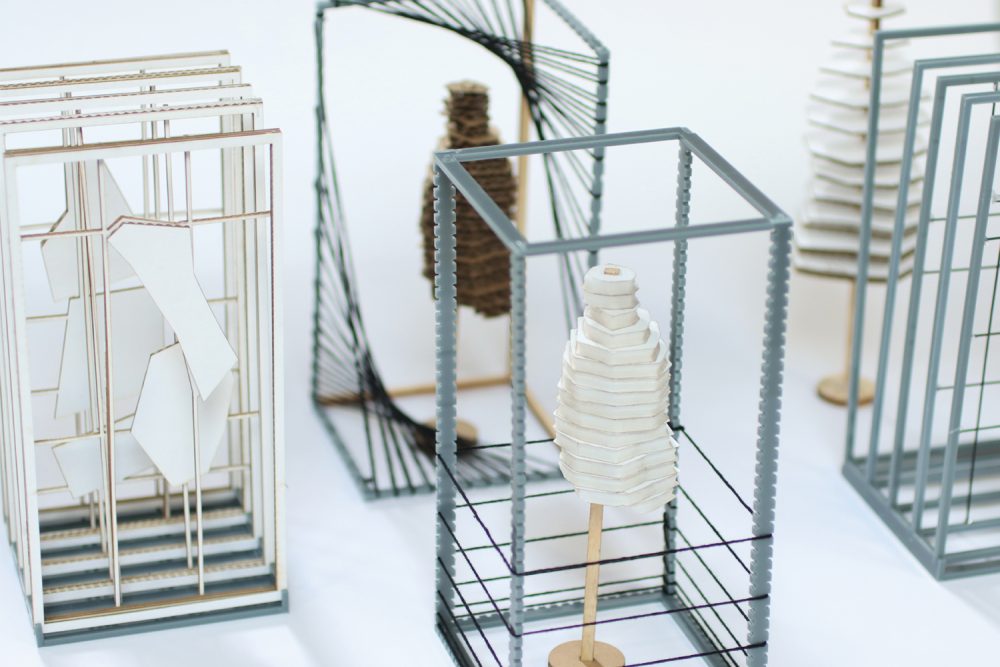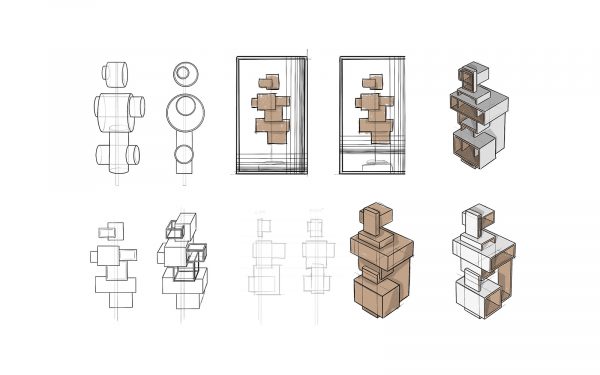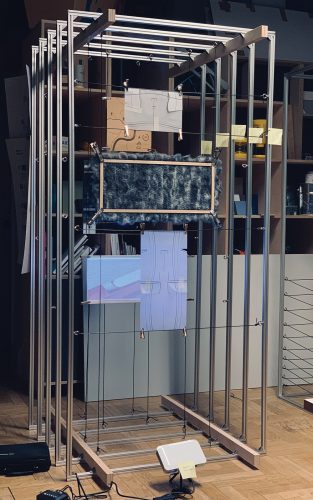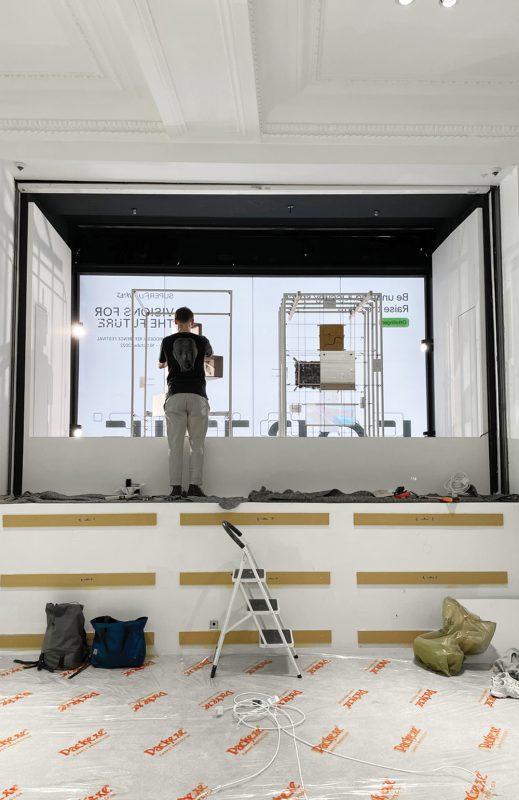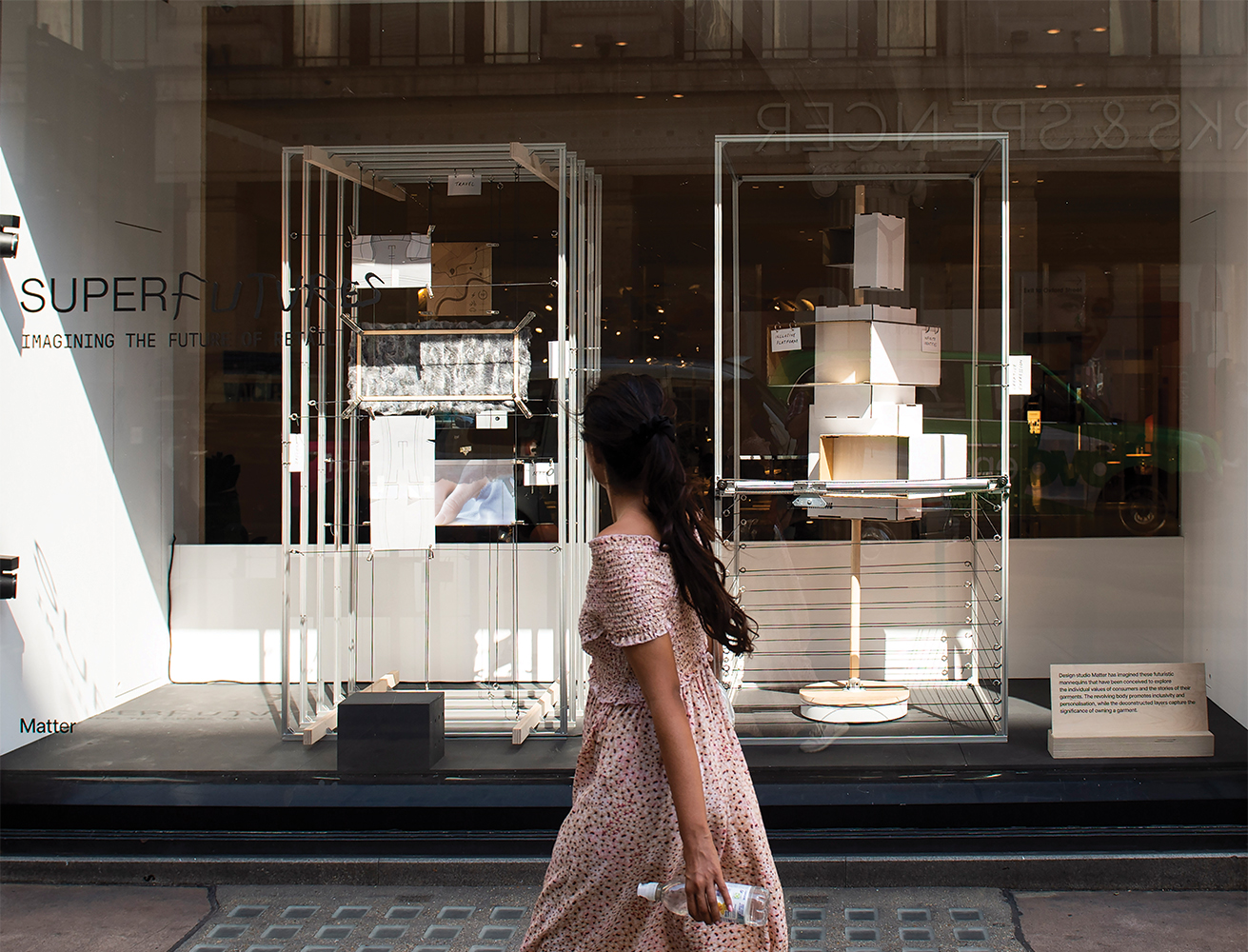 What would be your ideal value-based measurements, fabrics and silhouettes, to be worn with pride and as a true reflection of self?