Fast-paced development, supply and collaborative support to deliver a unique test kit for a pioneering virus screening system.
Halo™ is a UK Government approved COVID-19 testing system. In June 2020 we partnered with the start-up to design and supply their packaging. We successfully delivered full production test kits to users within 3 months of initially discussing the challenge.
The Halo™ system combines highly accurate, painless, saliva-based sampling, a door-to-door courier service, gold-standard government-approved PCR testing and a secure, encrypted app.
This packaging solution is the first returnable paper envelope to be implemented in the fast growing home testing segment. It provides a solution at a low cost and low environmental impact to a new era of mass testing programs.
Our approach led us to develop and register a unique capacity envelope, providing the cost and environmental efficiencies of a simple, paper envelope. It is fully compliant with UN3373 biological substance guidance. An integrated 3D structure simply pops up to hold and protect the contents. The material, finish and detailing elevates the simple envelope to a high quality piece of stationery which reflects a premium, trustworthy service.
When compared with other home testing kits and UN3373 packaging on the market, Halo™ offers a more responsible pack design. This has been achieved by using a single, renewable and recyclable material and refining the design to be as light weight and compact as possible.  Crucially, the ability to reuse the primary pack for the return, negates the need to include a plastic returns wallet.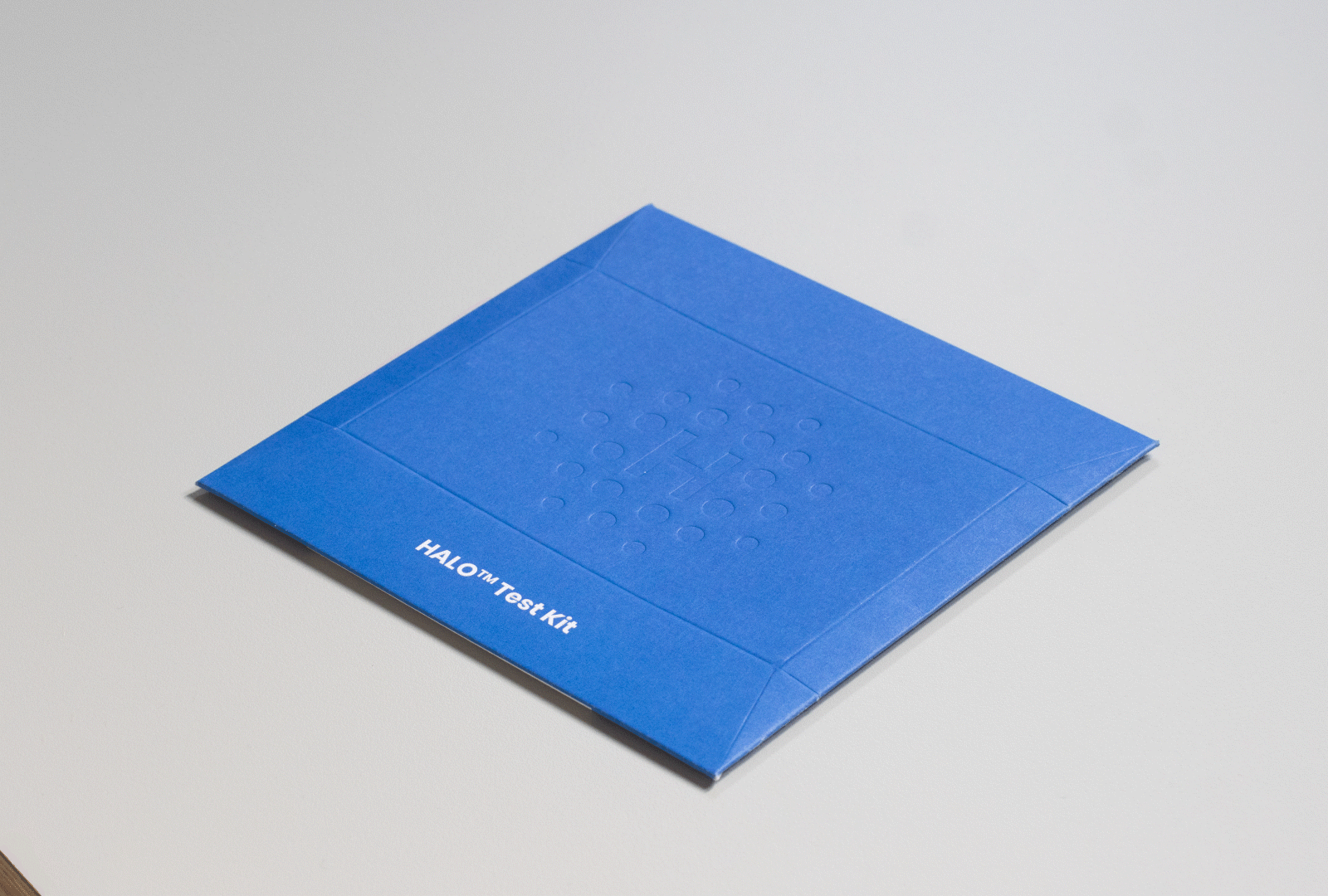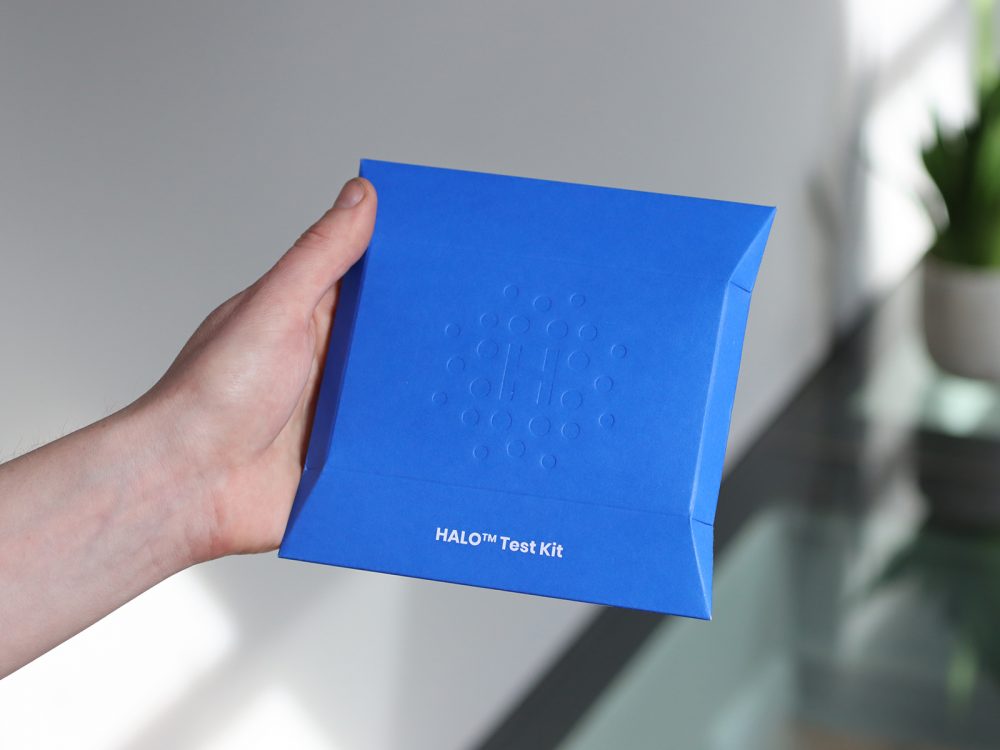 Typically home-test packaging consists of heavy card boxes, plastic wallets and additional return packaging.
The enormous number of test kits required to create an effective Covid-19 screening system inspired us to rethink the typical solutions and deliver on sustainability, trust and functionality.
Our unique pack solution is now registered and owned by Matter. We are working with other new partners to role out the technology in new sectors.
EU registered design EU008106835-001, made by matter.co.uk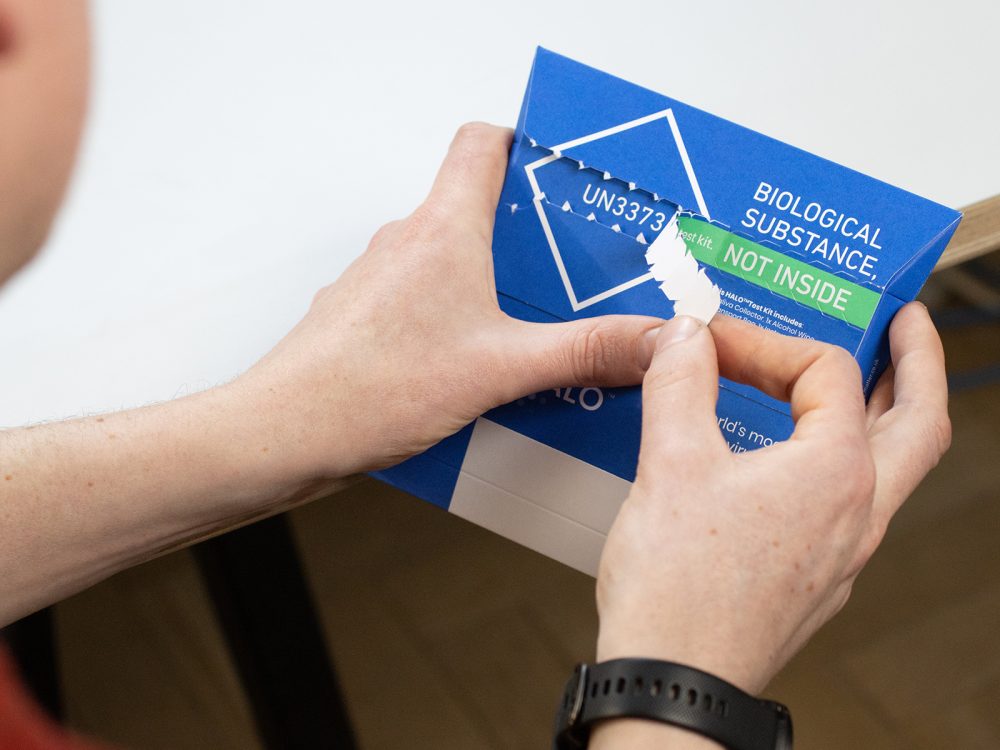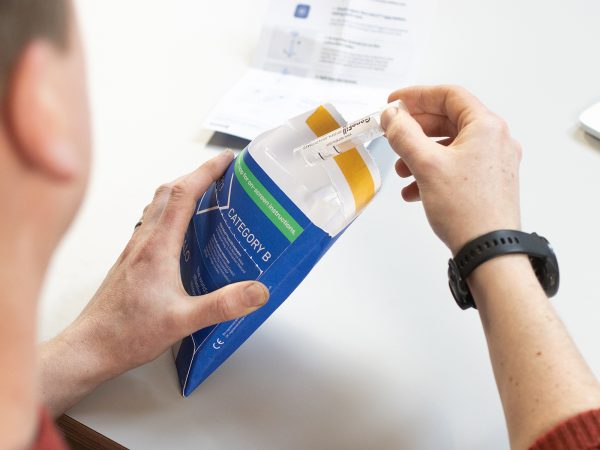 We entered this project in the true spirit of a collaborative start-up; to do what we could, to get the important testing service to market successfully and as fast as possible. Our role was to design the packaging, but we also took on sourcing the supply and fulfilment. We connected with the various components of the Halo™ system, including distribution, app development and the testing labs to refine a holistic solution.
In order to fulfil the initial low volume orders, we partnered with local print finishers for short-run supply and completed initial packing and shipping of the first 1000s by hand, from our studio in Bath. We even undertook the personal delivery of kits to T5 Heathrow, in order to meet early demand.
We now continue to support Halo™ across a number of elements, including collection boxes and multi-return packaging, test-to-travel kits, testing facility communications and bespoke iterations for new customers.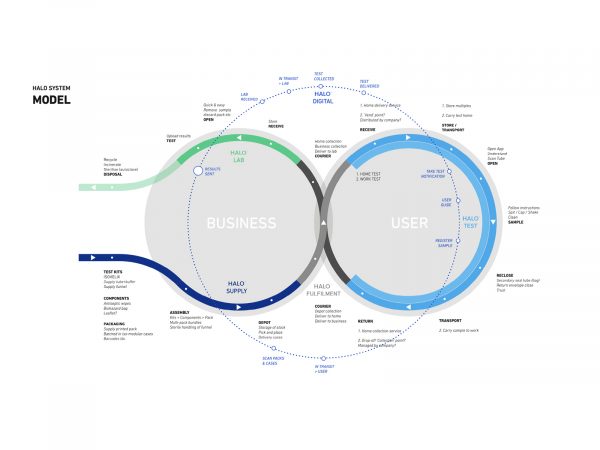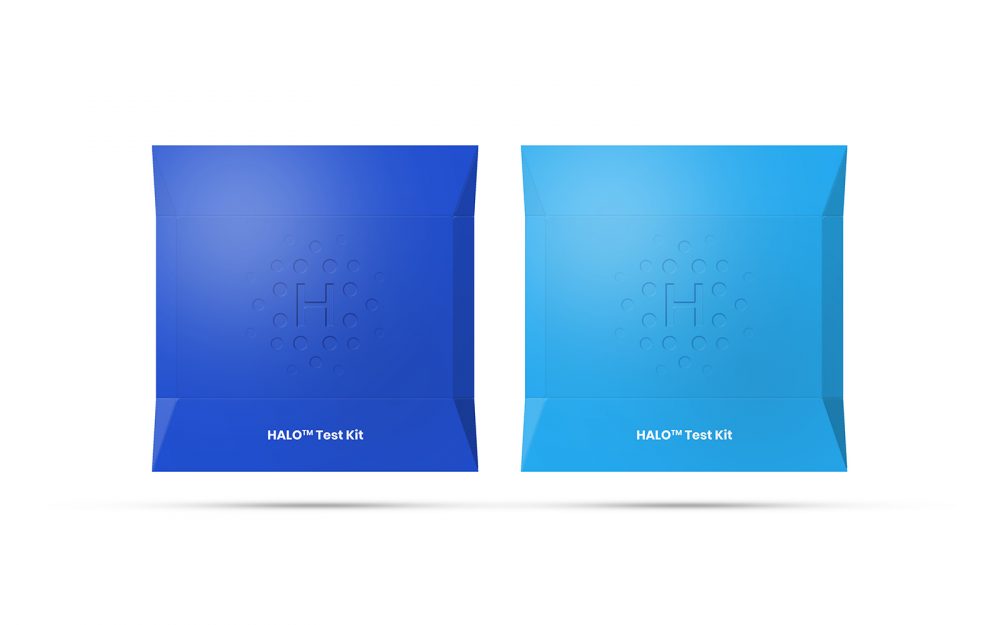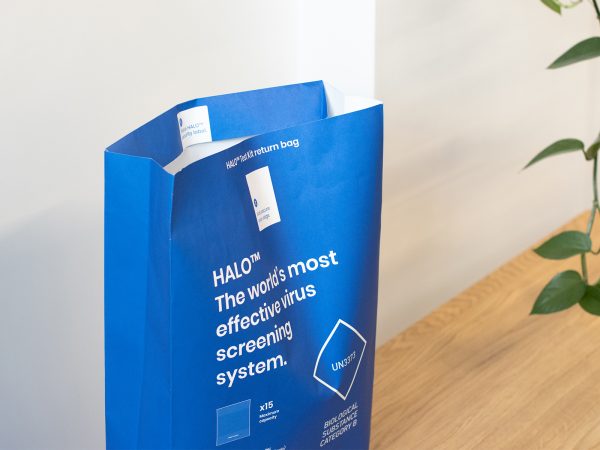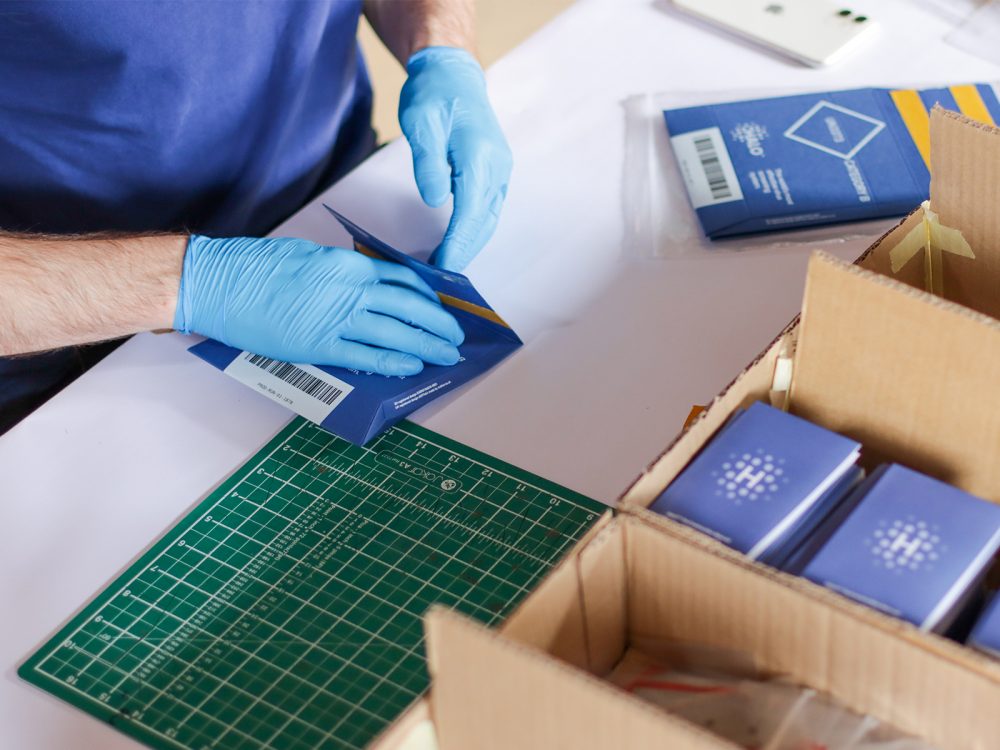 "Halo has increased testing by over 300% in the last quarter, processing up to 2000 tests per day and serving the airline, hotel, transport, defence and education sectors. Halo continues to offer enhanced services such as test to release, test to travel and same day testing as well as improving testing techniques, supporting research for future prevention."
"I've got to say the results have been amazing. The packaging has won universal praise from customers to highly experienced operations people and it's been rigorously tested; tens of thousands of tests have been sent out and returned. It works."
We are incredibly proud to have supported the Halo™ team in bringing their world-leading virus screening system to market and to serve the Covid-19 pandemic response. Difference, made.