Exploring polymer fabric care in a consumer context and creating the first in home proposition for the revolutionary bead cleaning technology.
The brief was to create an in home, consumer concept for the patented bead cleaning technology, currently used in commercial laundry.
Through mapping out a detailed user experience journey and exploring the necessary interactions through full scale rigs, we identified the habitual changes from common laundry processes.  This informed the project to further explore the interaction design.  It also highlighted that the product positioning and design language would be crucial to ensure new users understood there was a step change to be adopted, and the benefit that it would deliver.
Concepts were developed quickly through 2D / 3D sketch work, and evaluated through testing functionality and intuition with rigs and reviewing consumer perception of new formats.
The process continued by refining the lead concept through an iterative, hands on approach that brought every element and touchpoint to life.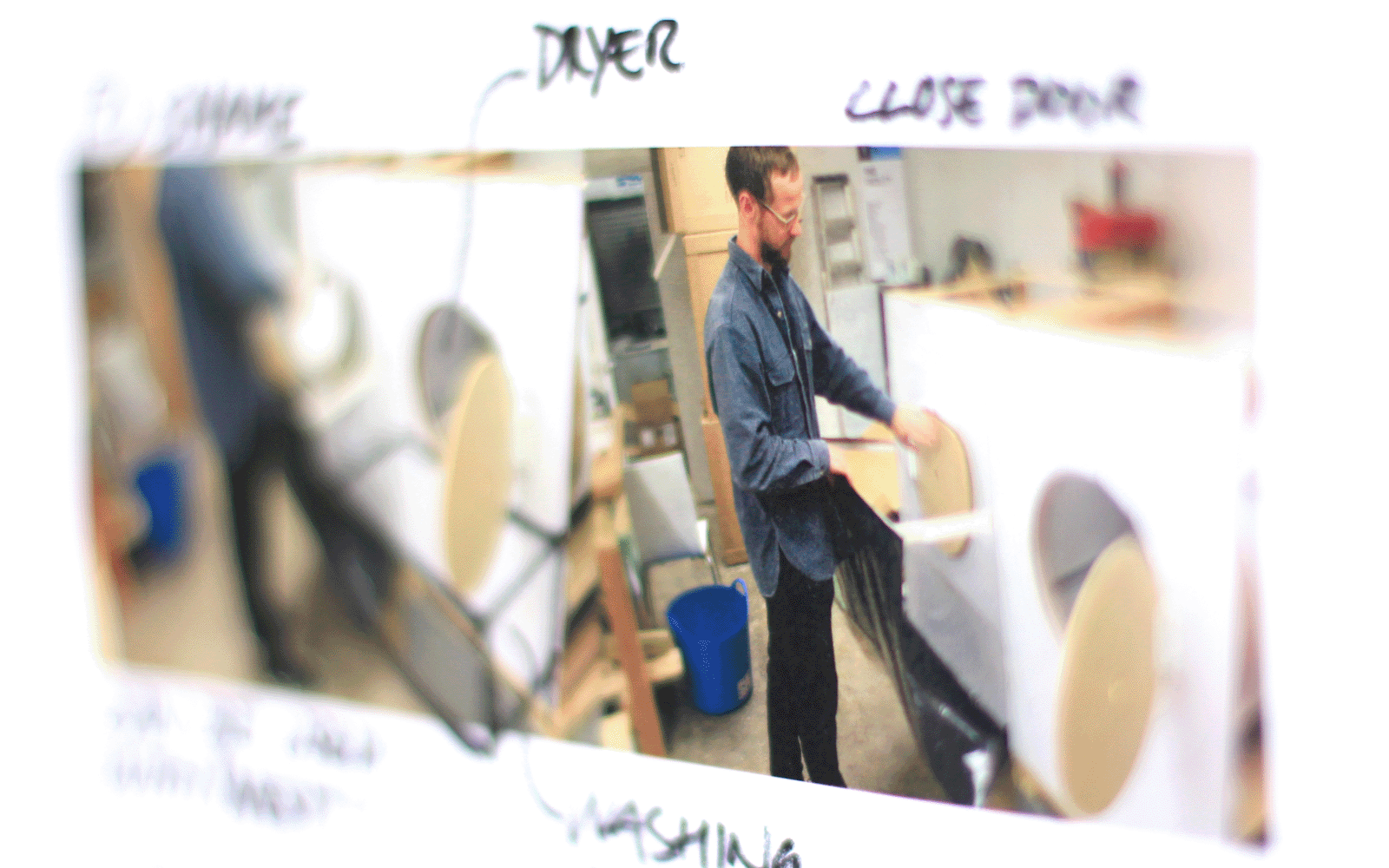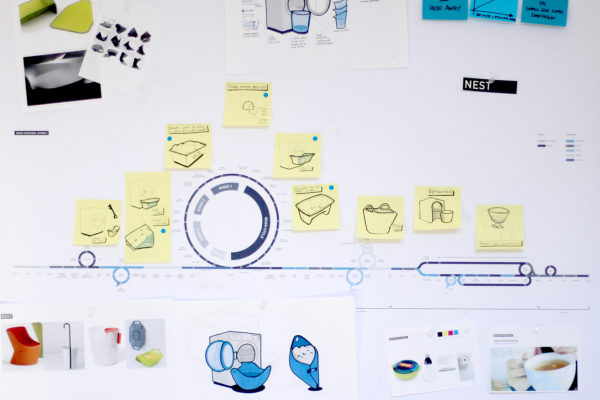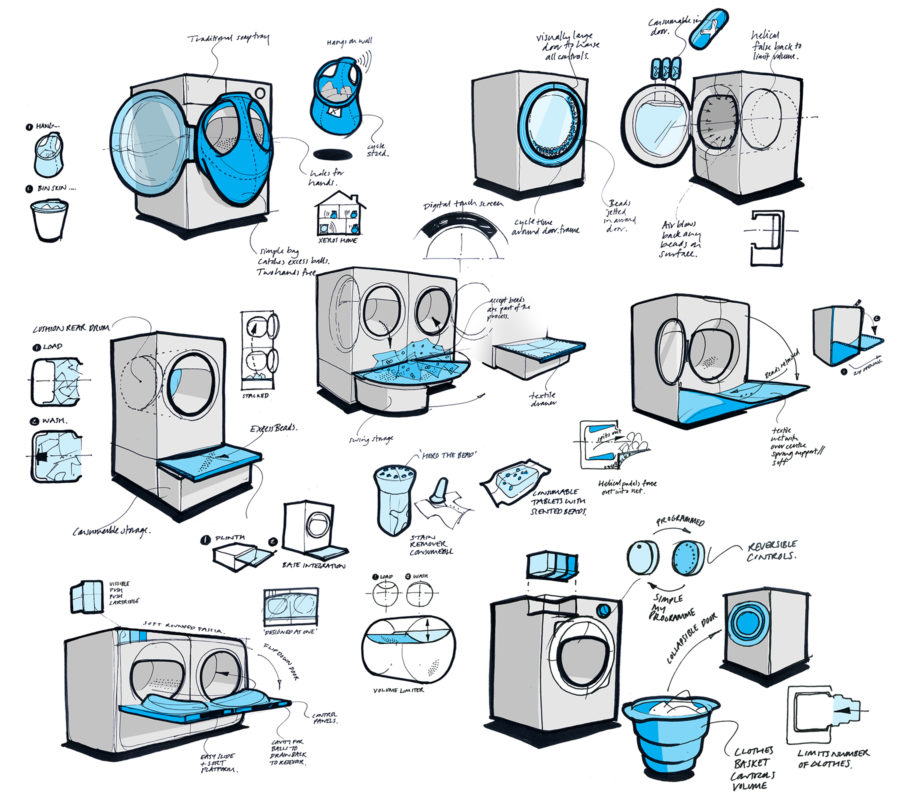 We worked in collaboration with Freshworks, our technical design partner, along with with experts in digital programming and textiles development.