Redesign for Russian chocolate brand Korkunov. We have crafted a new, premium packaging experience for one of Russia's most loved chocolates.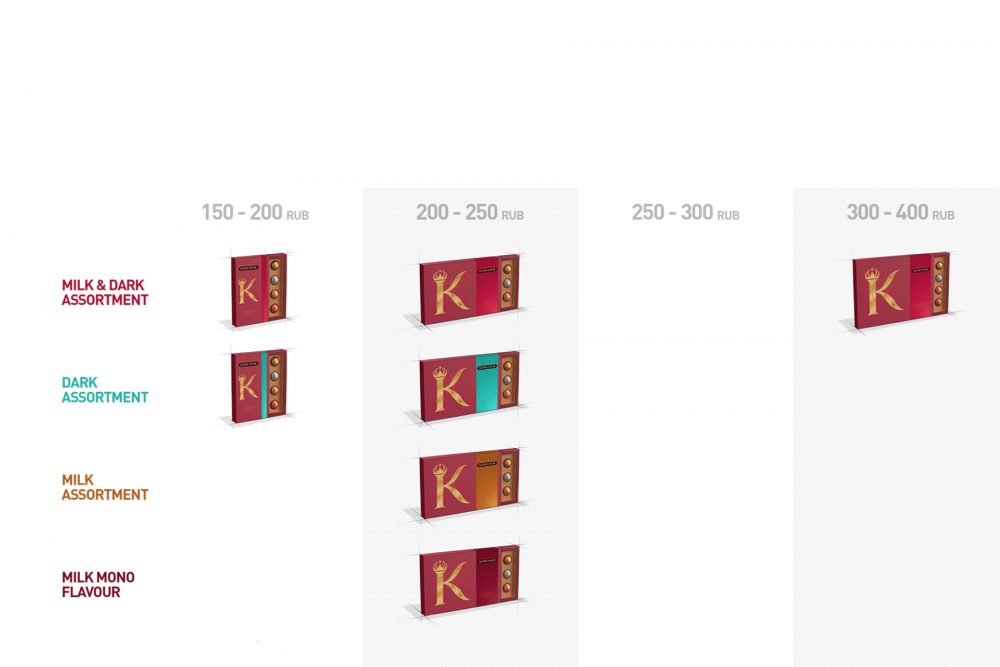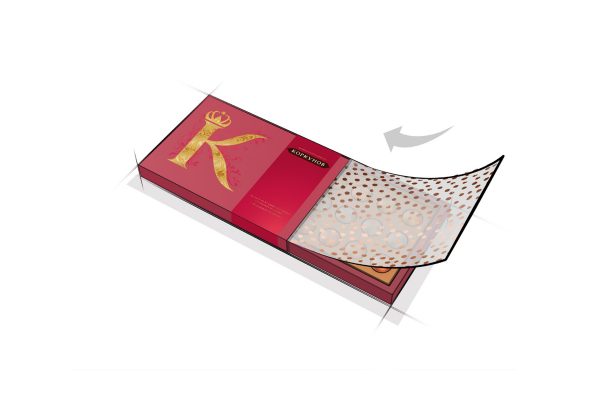 Collaborating with Mars Wrigley Global Design team, Taxi Studio (brand) and Astheimer Ltd (product), we redefined a premium packaging experience and ideal portfolio strategy for one of Russia's most loved chocolate brands.
Korkunov is a well-established Russian chocolate with strong roots and rich heritage within the gifting category. Faced with the perception of being 'old-fashioned' amongst more innovative competition, the evolution of the premium and luxury landscape had also set the challenge for change.
As part of a multidisciplinary design team, we were tasked to elevate the packaging experience to a more premium offering, broaden the occasion beyond just gifting, and engage younger consumers with a rejuvenated look, tone & feel.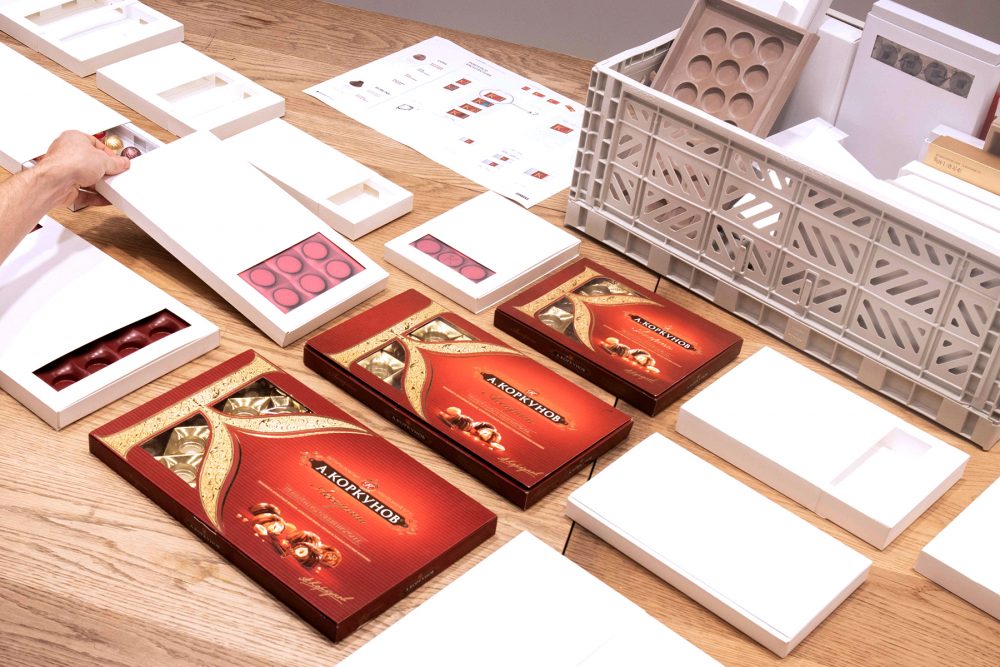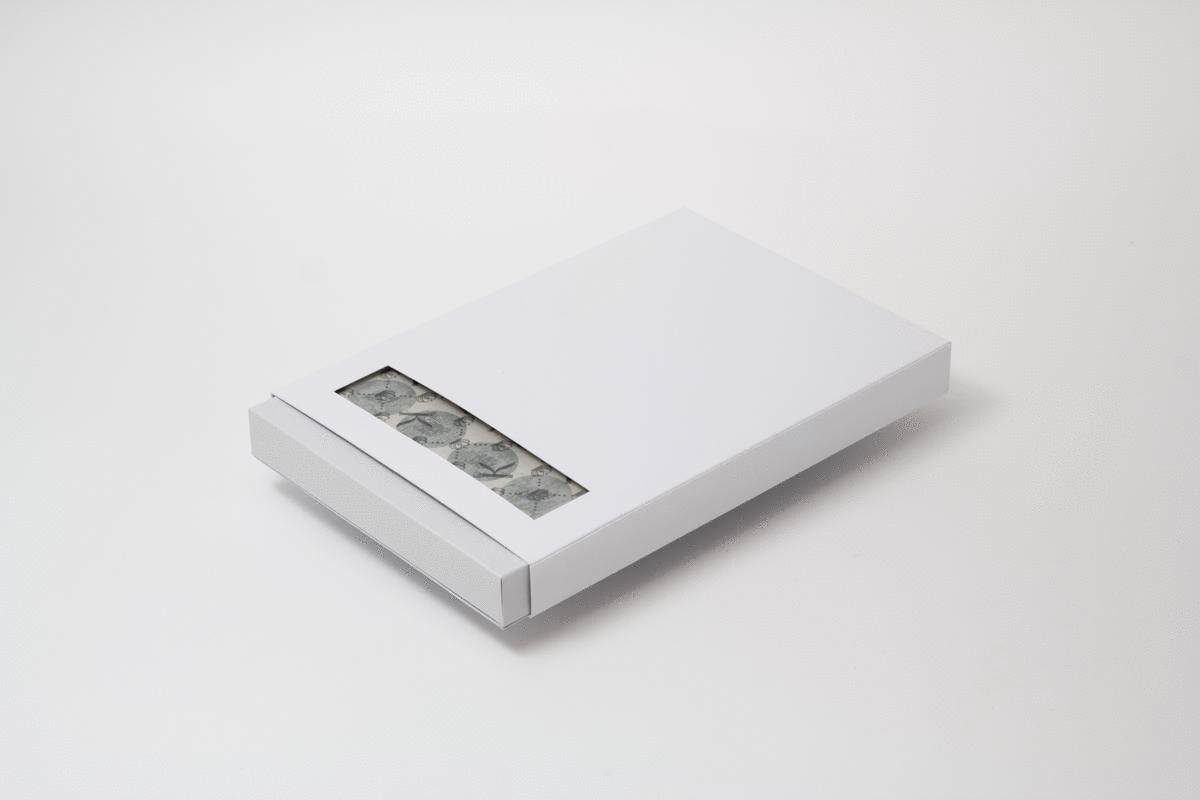 Working closely with the production team at Korkunov, we developed the optimal pack proportions, construction and product layouts across the complete packaging portfolio. Designed to deliver a signature premium experience and create more moments to share.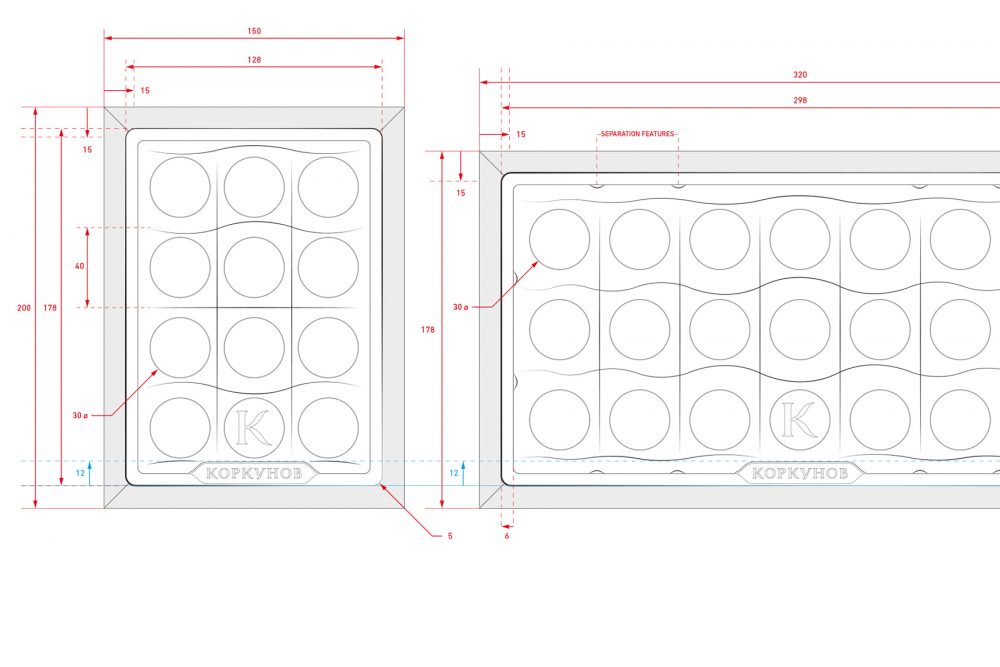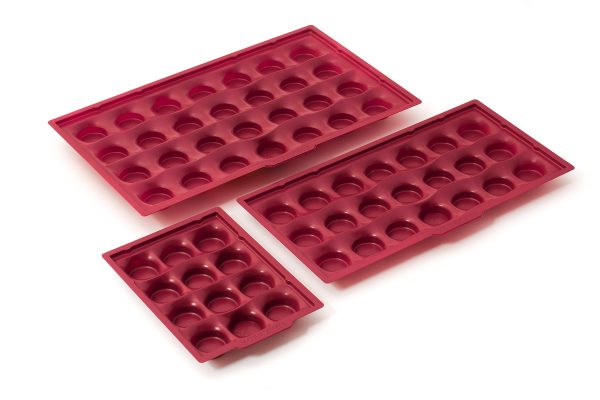 Balancing function with elegance, the refined tray design presents the illustrious foil wrapped pralines like precious jewels on a smooth, cushioned surface with flowing contours. Tailored pockets secure each praline revealing a hidden 'K' as a mark of quality.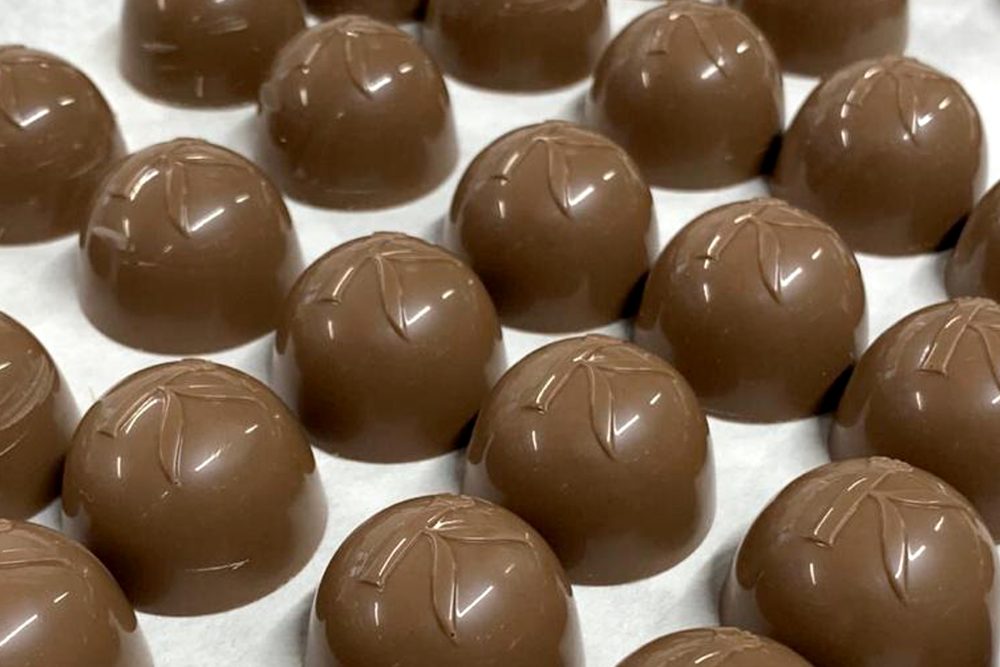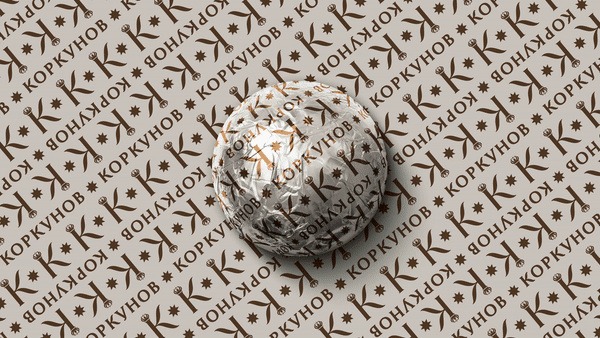 Using our in-house prototyping capabilities we collaborated with Taxi Studio, bringing to life a renewed visual identity for Korkunov across each individual packaging canvas.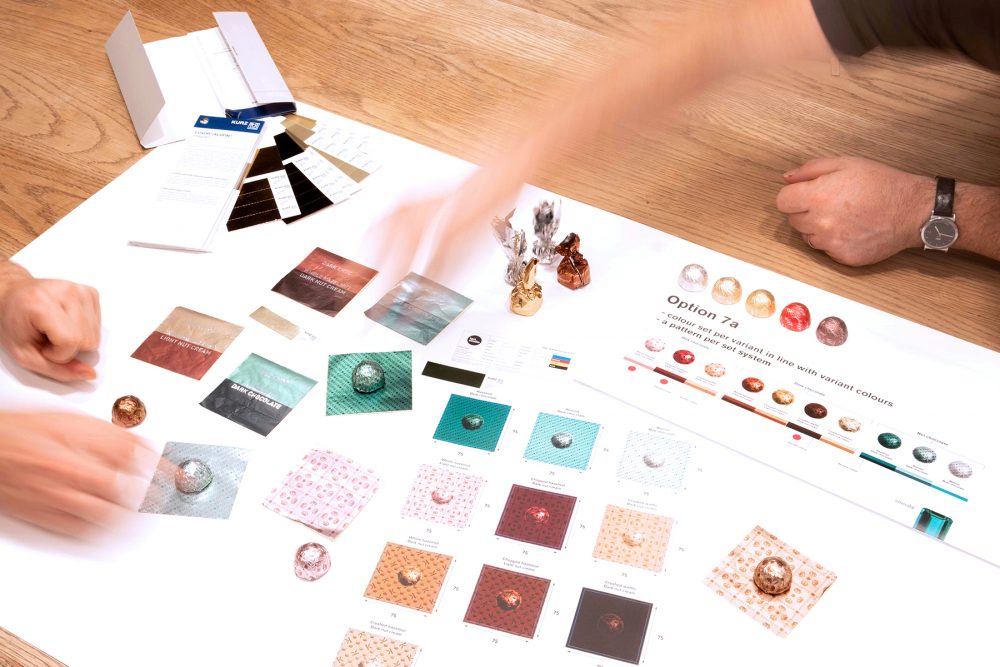 Each touchpoint of the Korkunov brand and product ecosystem has been reinvigorated, broadening it's appeal and confidently staking it's position as ruler of the Russian Chocolate category once again from 2020.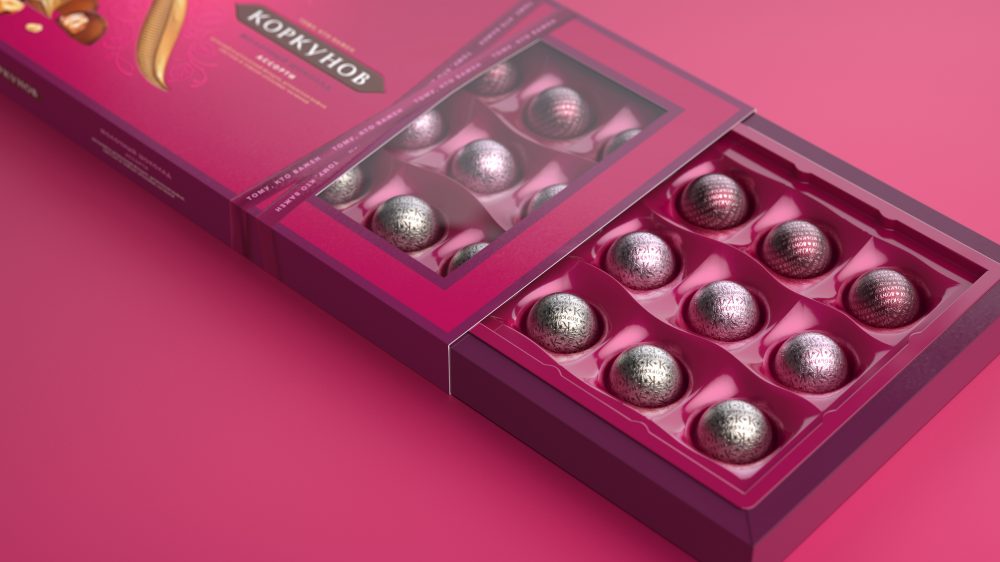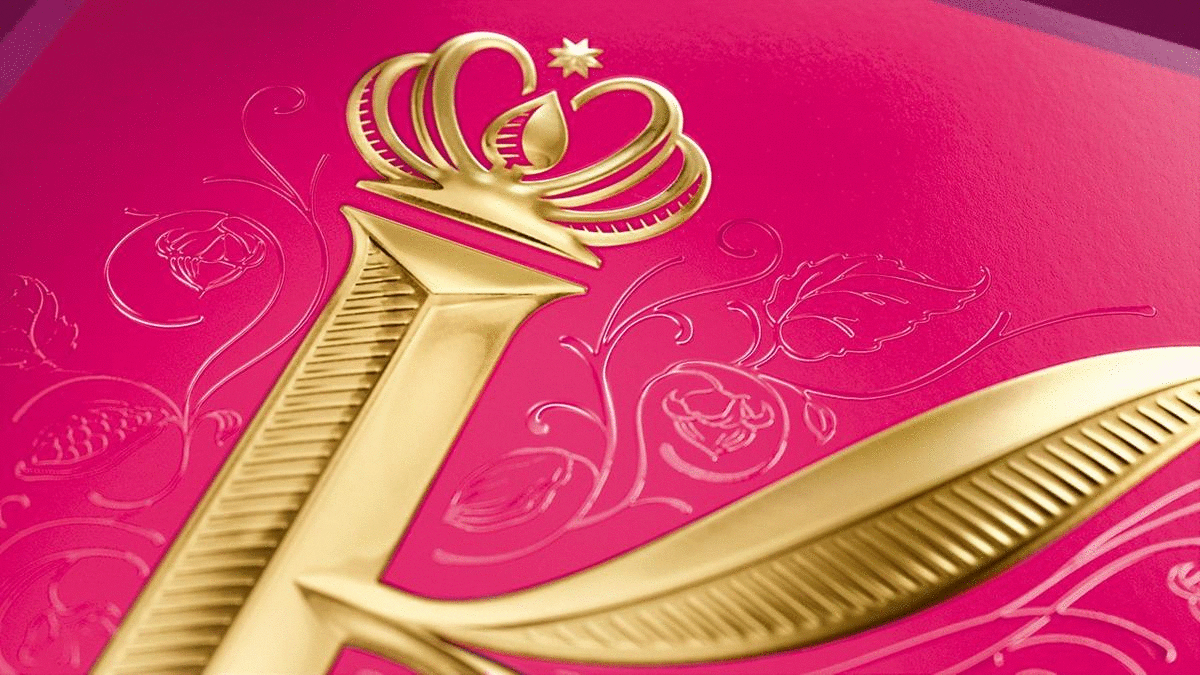 Matter have done a fantastic job redesigning the packaging for Korkunov – from partnering on consumer immersions in Moscow through to delivering a viable, feasible and desirable solution. The final pack is beautiful in its detailing, with an exquisite tray that stylishly presents the chocolates and new sliding box construction that delivers both at-shelf and in the unravelling experience. Moreover, it has been a joy to work together – the quality of the journey has been equal to the result.