Defining a new platform opportunity, to inform a chair and stool system that adapts as living spaces naturally transition throughout the day.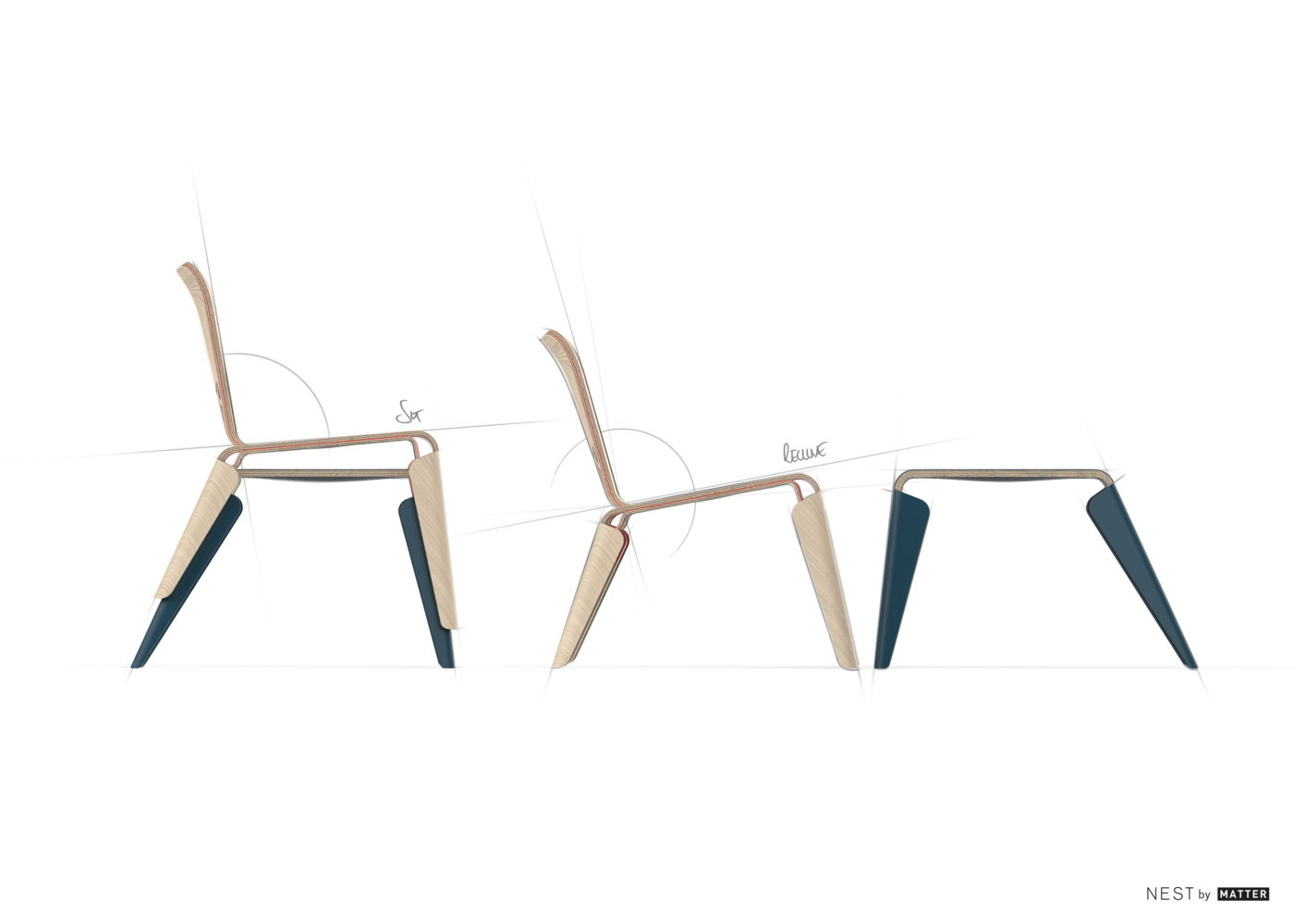 Our approach to the brief was to identify a user context that would inform creative thinking towards a real and relevant design opportunity.
This opportunity came from the Green factor Design Contest, launched by Infiniti Design. The brief; to design a chair and stool pair.  The furniture pair was specified to be made entirely of wood, sustainable, and 100% recyclable. Eliminating the use of alternative elements such as metalware or screws. The design was also required to consider waste of materials and optimise space efficiency in all stages of it's lifecycle.
The platform of reactive furniture was outlined as a synergy between current and future consumer thinking, and a natural fit with sustainability principles.  The team explored a breadth of inspiration and concepts through structured ideation and iterative 2D and 3D sketches in order to define the lead concept and develop it to the requirements of the brief.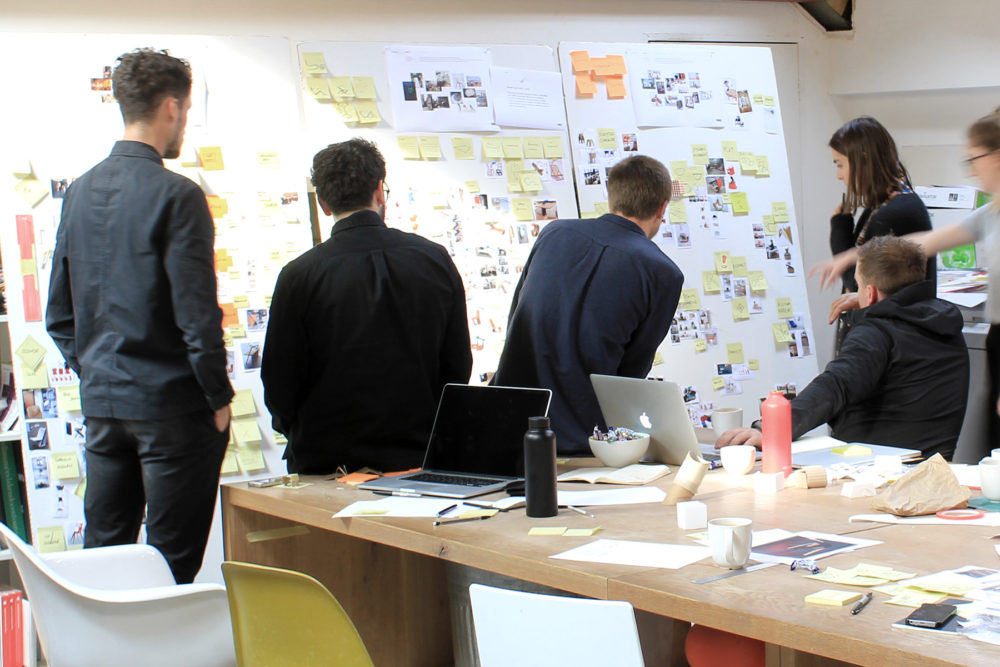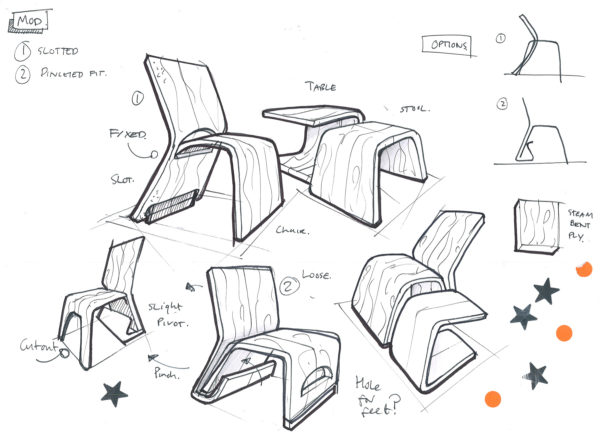 Nest is a reactive chair and stool system. Designed to adapt as your living space naturally transitions around you, from a place of relaxation, to work station, or simply hanging out with friends.
Urbanisation, agile working, and the sharing economy are ever more prevalent and space is at a premium. We react with adaptable, smart and efficient spaces to fit to our lives.